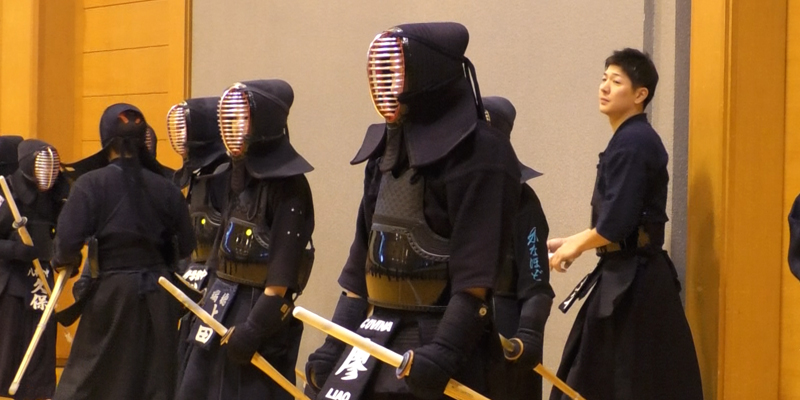 Like all previous winners of this contest, I felt shock and surprise when Tozando informed me that I was selected as the winner to travel to Kyoto, Japan. And yes, I pinched myself when I saw the email! All I could think about was how to take this opportunity and make it an experience not only to benefit my kendo but also my life. After all, this trip was a once in a life experience.
Kyoto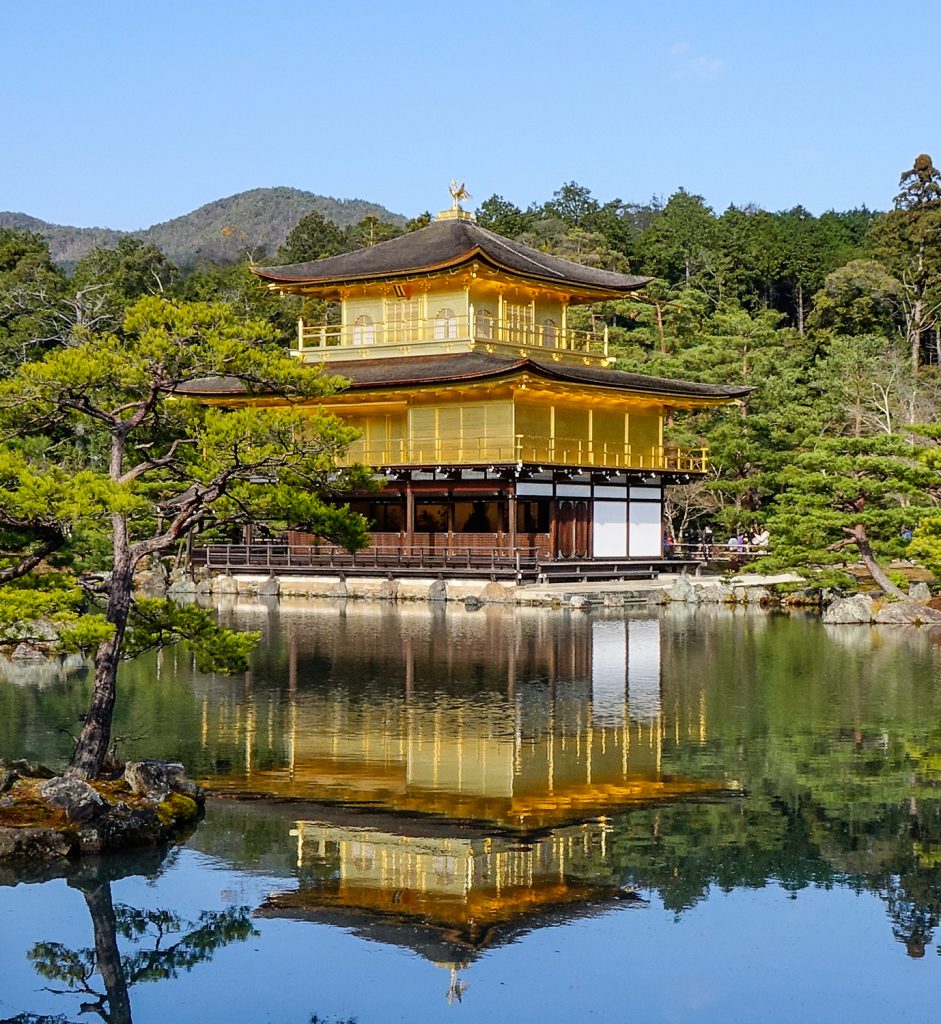 To describe Kyoto as a beautiful city is an understatement. It is famous for numerous shrine and temples. Readers can find excellent in-depth reviews of Kyoto on various travel resource sites. Here, though, I will focus on Tozando as a company and the people who work there.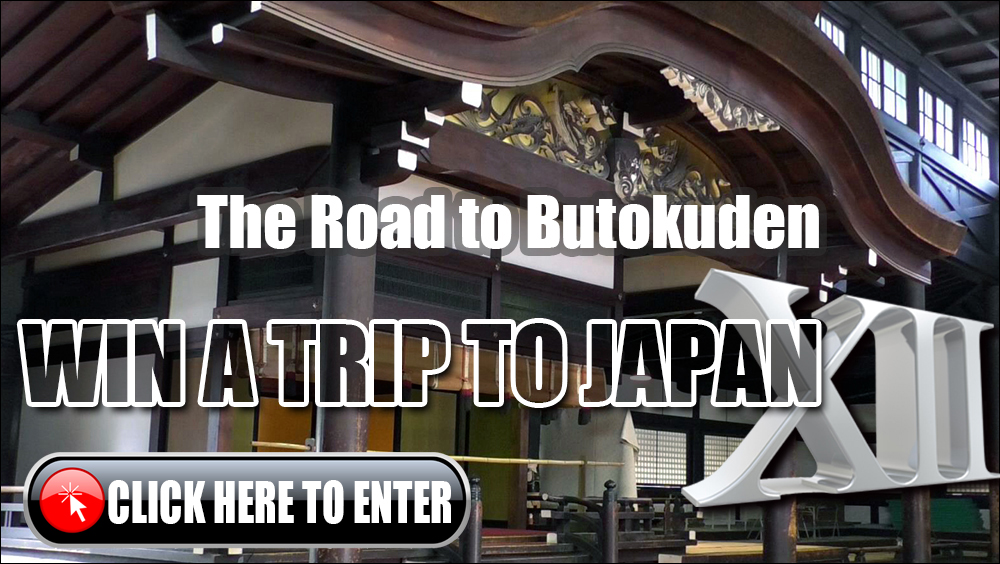 Tozando Nishijin
I wanted to see the Tozando Nishijin store in person. Inside the store, I saw many kendo items I hadn't seen state-side. I felt like a kid in a candy store! The merchandise is beautifully organized and displayed. I could easily spend hours just looking at their bogu and shinai.
One of my senseis told me when I first put on my bogu (it was after a session ended so the message was for the entire class). "Your bogu protects you from injury and enables you to practice kendo; therefore, you should always be respectful to your bogu. DON'T treat it as a piece of equipment, but as a part of yourself."
I see this philosophy shared by master craftsman Mr. Onishi. He has been making bogu since he was a teenager. I asked him if is true that an apprentice can learn about bogu-making in about 10-years of time. He replied, "Even now days I am still learning how to make perfect bogu." This is a true characteristic of a master craftsman – always seeking to improve and never satisfied with mediocrity. When you travel to Tozando, be sure to get your bogu measurements done. I did, and it was a very special experience and totally worth the trip.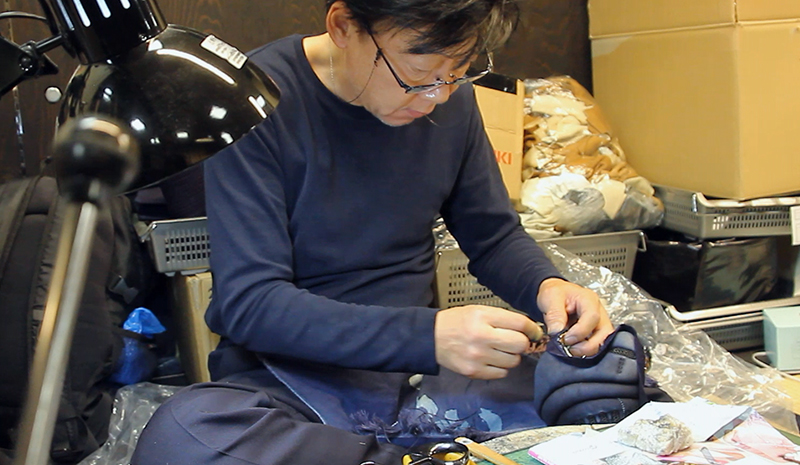 I had the honor to meet with Ms. Yoshida, who makes zekken, and Ms. Konno, who embroiders. If you have ever ordered zekken or embroidery work done from Tozando, you clearly appreciate the quality and fine, detailed work. I even got an embroidery done by Ms. Konno. I felt special because it's one-of-a-kind, just for me.
I also met with Iaito craftsman, Mr. Matsuda. He told me the swords produced at Tozando are made to resemble shinken. The craftsmen carefully examine each piece they make for the sword to ensure quality.
When people buy a product without knowing the quality, the major decision factor is price. Quality is the main reason Tozando's products are slightly more expensive and so highly valued. Many bogu shops don't even offer repair service because they don't know how to fix the products they sell. Everyone at Tozando is an artisan in their own area of expertise. You can be sure you are getting the very best product you can buy.
The Renseikai
Now onto the Renseikai. It is in every kendoka's dream to be able to practice kendo in Japan. Tozando Renseikai invited some of the Japan's most famous senseis to this event. The event has expanded since its introduction two years ago. This year more than 100 kenshis from Japan and other countries came to participate.
Mr. Yamamoto, Tozando's Vice President, told me that earlier in 2018 a typhoon damaged the historic Butokuden building. Because of that and the sheer number of participants, the venue changed to the Budo Centre just across from it.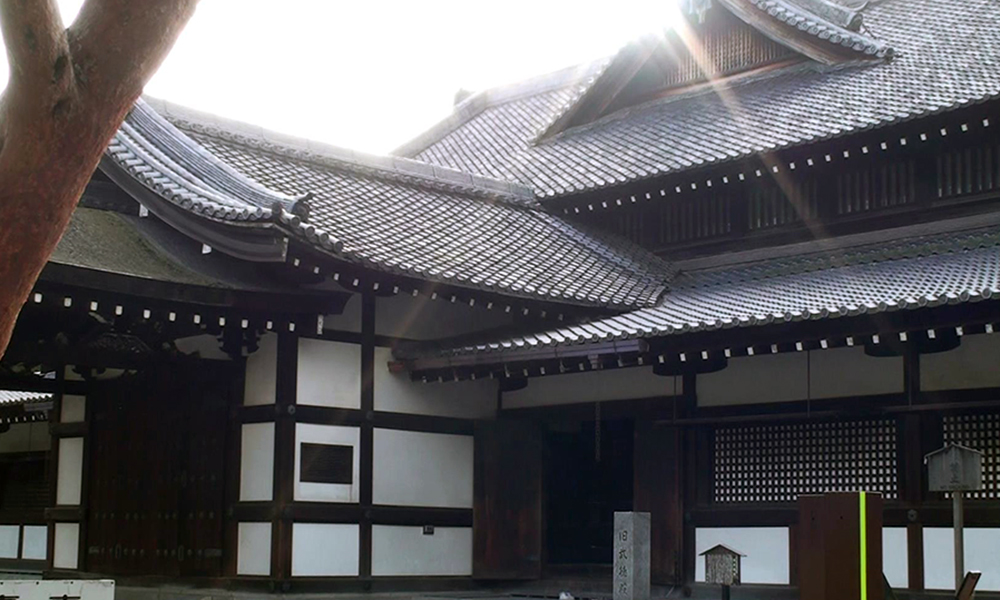 To be honest, due to the time difference between Los Angeles and Kyoto, but mostly because I was very nervous about the event, I did not sleep well the night before. I hadn't practiced kendo for more than a week and felt kind of rusty. In the morning Mr. Yamamoto and Ms. Michelle picked me up, and we arrived at the gymnasium. When I arrived, 30-40 people had gathered outside. Ms. Michelle motioned for me to enter the building.
A fortuitous meeting
Mr. Yamamoto told me to wait a minute in the hallway, and he went into one of the rooms. A few seconds later he opened the door and told me to come in. And there they were–former and current Japanese national team members: Kiwada sensei (former All-Japan Champion), Tsuchitani sensei, Fujimoto sensei – and of course, Nishimura sensei – a three-time All-Japan Champion. It was quite surreal to see them so close, in person. Five years ago, I had the honor to meet with and take a picture with Kiwada sensei when he came to Southern California.
I was very happy to see him again. He is one of the nicest sensei I have ever met in kendo. I introduced myself to all the senseis and expressed my appreciation to be able practice and learn from them today at Renseikai. Afterwards I excused myself and headed to a changing room to put on my kendo gi and hakama. In my mind I was telling myself, 'Do your best kendo and don't screw this up!'
I entered the main arena and noticed all the participants are present, including many excited school-age children. I met Mr. Hoang, a Canadian national team member and the first Win-A-Trip-To-Japan contest winner. In talking, we discovered we have mutual friends through kendo – a perfect example of KOKEN CHIAI! Mr. Hoang was very nice and helped me feel less nervous about practicing with senseis.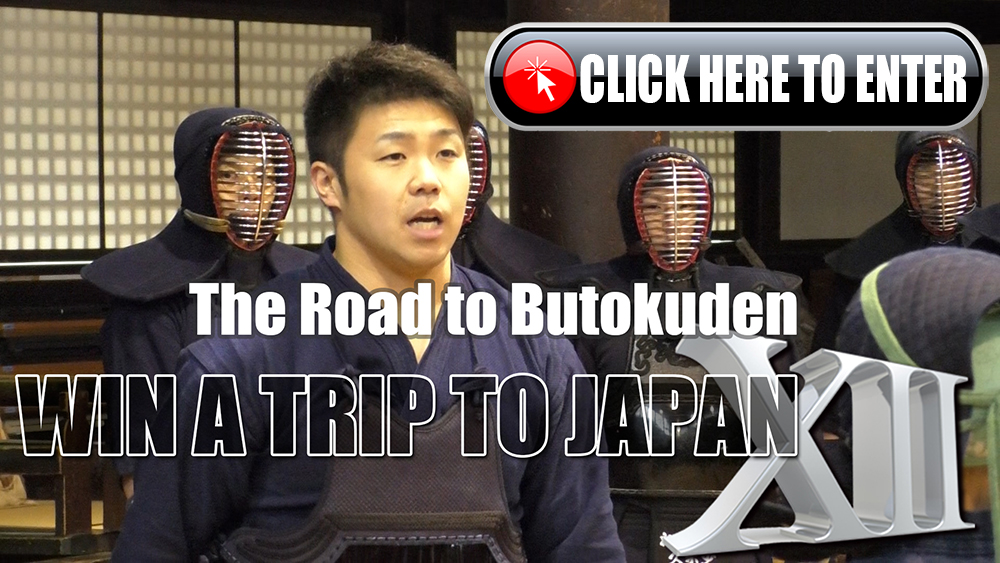 Tsuchitani sensei begin the Reneseikai with a warm-up of stretching followed by suburi exercises. The programme continued with each sensei demonstrating his or her own unique waza. I felt rusty and uncoordinated, but Mr. Hoang helped by translating what to do next. I closely watched each sensei execute their waza, so I could absorb as much as possible to practice when I get back to my home dojo. But you may already know, kendo is not something you can learn just by watching, it will take years of practice to master the art.
After a quick break around noon, the afternoon session began with children doing Uchikomi geiko with all the senseis. Mr. Hoang and I were assigned by Kiwada sensei to be motodachi for children. Everyone gave their best effort. All the children are fast with good shisei and very good te-no-uchi. It was quite an experience for me to see children so dedicated with internal motivation for kendo. Soon, all the senseis were ready for keiko session.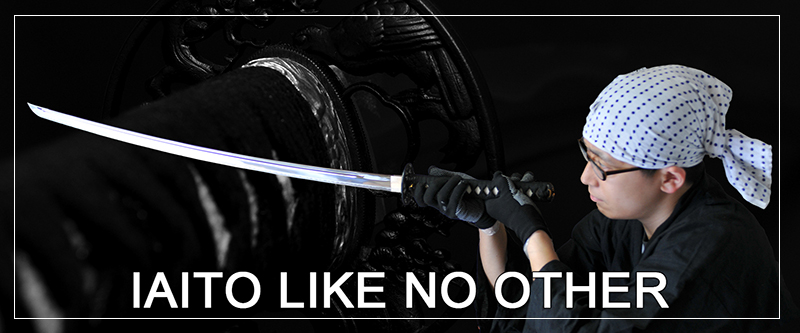 Jigeiko begins
I first practiced with Nishimura sensei, knowing the time for keiko is very limited. Each sensei faced a long line of kenshi. They tried to move the line with quick keiko sessions, sometimes even with IPPON SHOBU. Some kenshi got two-seconds' worth of keiko with Nishimura sensei.
Finally, it was my turn. Everything seemed kind of blurry. I think I was hit right from the start. If you have ever practiced with ANY national team member from ANY country, you know they are going to be fast. I am just trying to focus on doing proper kendo, not shiai kendo, because there's no way I can move as fast as he does even if I had another pair of legs.
Nishimura sensei was really kind and gave me more time with him than any other kenshi. I think the keiko ended with one of his famous kote strike and I entered sonkyo with my legs trembling. A few minutes two junior high or high school age children asked me to keiko with them. Both showed exemplary kendo. I admit I have a lot to learn from them.
Finally, I lined up with Kiwada sensei and the Renseikai was almost over. Kiwada sensei, like Nishimura sensei, gave me more time to practice with him compared with other kenshis. I don't think my shinai landed in the proximity of his datotsu-bui during the whole keiko. He was amazingly flexible and able to maneuver his body and shinai any way he wanted. He ended the keiko with correcting my Men strike (not to pull the tip up before striking) and we were the very last to finish.
The last part of the Renseikai was a demonstration between Nishimura sensei and Tsuchitani sensei. This was a re-creation of the 2018 All-Japan Police Championship semi-final. Both senseis executed inspiring kendo, so wonderful to watch.
Thoughts on the day's events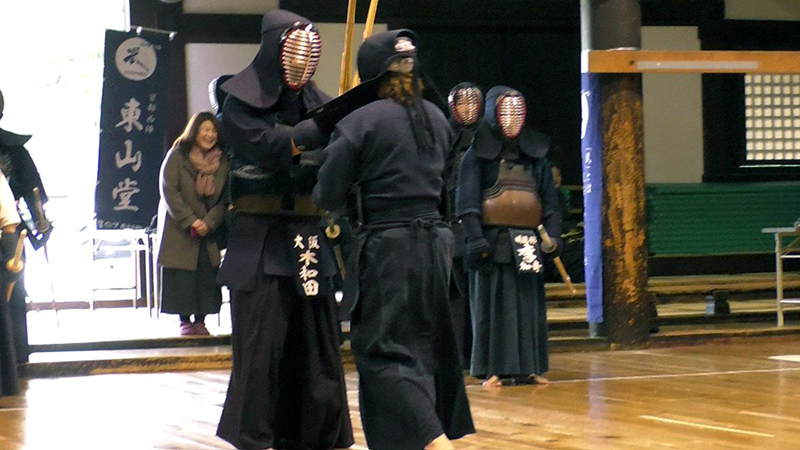 One thing I noticed and would like to share with you is their fumikomi. Normal (as in you and me) fumikomi that I experience is a loud, slap sound that occurs on the surface of floor. But the sound that all those senseis made (and especially during the demonstration) is a really deep bang sound with vibration coming from UNDERNEATH he floor. Even in seiza position everyone felt the floor shake like a small earthquake. All I could think was that If I could get to just one-percent of their level I would feel very accomplished.
Renseikai ended with group photos and an autograph session. I thought to myself I would never get an autograph from any of senseis since there was a very long line for each of them. But that's ok, I thought to myself. At least I practiced with All-Japan Champions, and 99.99% of kendoka have never had the opportunities I did.
The trip draws to a close
Later that night Mr. Yamamoto reserved a restaurant with Ms. Stefania, Ms. Michelle, and my new friend, Mr. Hoang for dinner. We were supposed to meet at Tozando Nishijin store before carpool to the restaurant. When I got there, I saw Nishimura sensei and Tsuchitani sensei's bogu bags by the entrance.
Ms. Michelle saw me and asked me if I'd like to have a picture taken with Nishimura sensei. I was so thrilled and grateful. Ms. Michelle presented me with my very own autographed plaque signed by Nishimura sensei to hold for the photo. I really appreciated this kind gesture from both Tozando and Nishimura sensei. Words can't describe how I felt– like I was in a dream, but it was REAL.
Nishimura sensei pointed at the autograph and said, "That's my name." I replied, "Everybody knows your name. You are world famous!" He laughed and said, "No, I am not." He told me that he is invited to come to United States next year and hopefully we can meet again. He also told me "Steve san, practice hard and do your best!" I felt really happy I was able to meet and talk with him.
Because it's getting close to the dinner reservation time, we had to leave. I bid goodbye to Nishimura sensei, Tsuchitani sensei, and everyone at Tozando and thanked them for a wonderful time.
A farewell dinner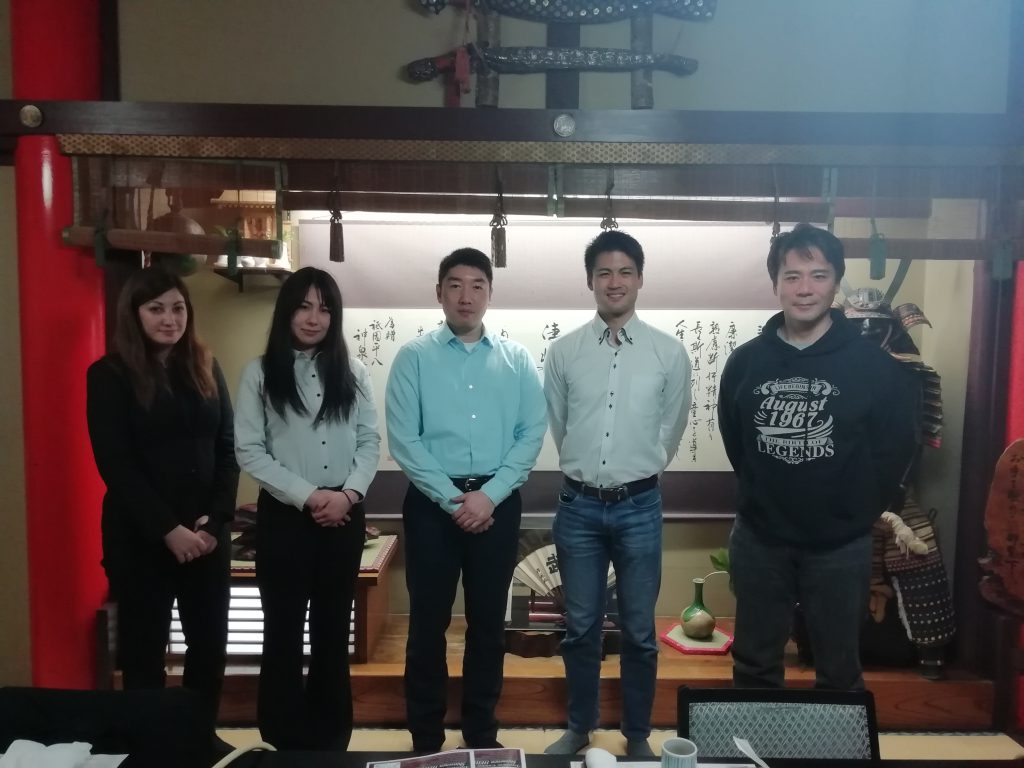 The restaurant was at historical garden near Nijo Castle. I never have seen a restaurant with such a beautiful setting. It was like dining at world heritage site. Each course of the meal was presented like an art and so delicious. At the end there was more food then we could eat. Mr. Yamamoto shared with me about Japanese dining etiquette which I think pretty much summarized the culture. It was fascinating.
During dinner everyone shared their stories, and we all had many laughs. Mr. Yamamoto told me about the humble beginning of Tozando and how he took great chances and initiatives when facing obstacles. After listening to him, I believed much of the company's success came from everyone working hard together. They go above and beyond to make sure all customers receive the best experience. We should all strive to be better. I've learned much during this dinner, and I gained more than just a trip to Japan, but also new friendships.
In summary
Finally, I would like to take this opportunity one more time to thank Tozando President Mr. Kimura, Vice President Mr. Yamamoto, Ms. Stefania, Ms. Michelle, Mr. Sato, Mr. Jack Champion (Unfortunately, he was away so I was not able to meet him), Mr. Onishi, Ms. Yoshida, Ms. Konno, Mr. Matsuda, Ms. Haruko, and all other Tozando staff for their warm welcome and generous hospitality for me to have this once-in-a-lifetime opportunity to visit Kyoto, Japan, and to participate in the 3rd Tozando Renseikai. There is a Japanese term called 'yume ga kanau', which means 'dreams come true'. I think this would be an appropriate term to describe my visit.
Again, I would like to extend my gratitude to everyone at Tozando, all the sensei and participants at the Renseikai, and a big THANK YOU to my wife – who has taken care of our son whilst I was having a time of my life. Finally, along with the other contest winner, I highly recommend a visit to Kyoto, Japan.
by Steve Liao (United States of America), winner of the 11th Edition of Tozando's "Win a Trip to Japan" Experience.
Find out more about our annual Win a Trip to Japan competition by clicking on the banner below.