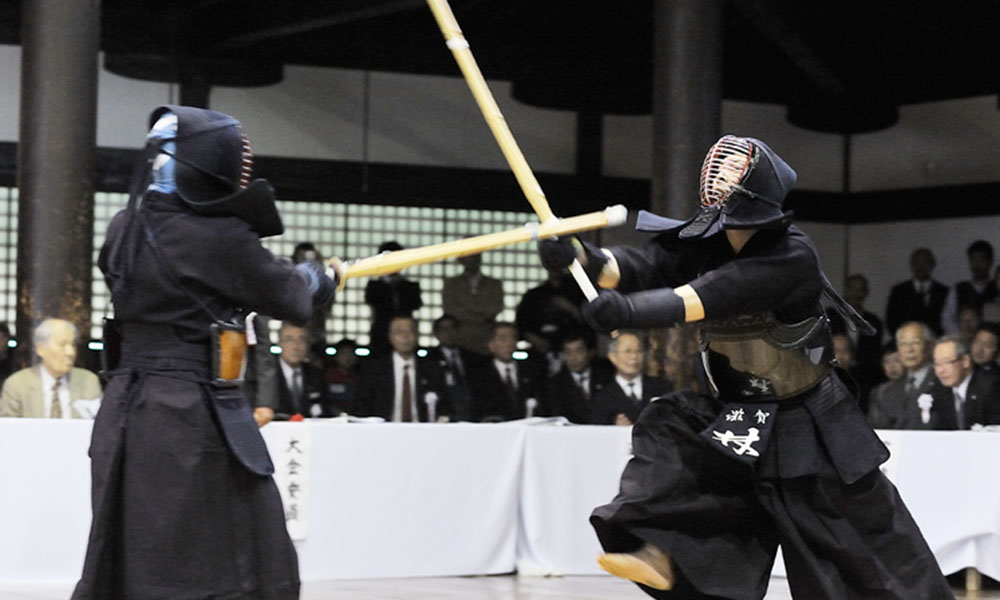 You can guess with a name like that, this new Kote is packed with latest technology and Tozando savoir-faire.
Addressing the comfort and maintenance problems faced by all serious practitioners, Tozando experts devised this combination of modern fabrics, revolutionary treatment and long-tested craftsmanship toward one goal: an ever-clean pair of ready-to-fight Kendo Kote.
We started with our fundamentals: first let's make a protective comfortable pair of Kote, that does the job. We certainly put extra padding on right wrist. We also used our 3D design techniques to build the Kote in the proper grip shape. Sometimes called "Oji-cut" this particular shape puts your wrist already at a proper angle for a perfect grip on the Shinai. But further on, the whole fist ("Kotegashira") is shaped to form the correct "Te-no-uchi". They won't require any "breaking" or fitting period. Put them on and you are ready to rumble.
And then we went on to solve one of the main complaints of any serious practitioner:
Not only has Kote cleanliness been always a big issue, as traditional materials are very difficult to upkeep (drying time, leather that doesn't mix well with water…), but also comfort and even health can be affected. From really repulsive smell to skin rash caused by germs, Kote maintenance can be a headache, and not everybody can own several pairs and have time to clean them properly between trainings.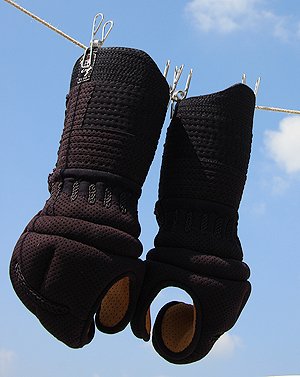 To address this, first we used a new material, the Toray Tet-knit. It is a polyester mesh that is moisture wicking and quick-drying. We added a Neo-leather Micro-punched palm. Those materials will be very adapted to hard usage (long practice, hot weather, everyday keiko…), by never getting you to the sensation of holding uncomfortable drenched sponges!
Being all synthetic material, not only it will dry very fast, but you can put the Kote directly in the washing-machine* and voila! Fresh as a breeze. They will be ready to go the next day.
But that is not all. We are using also our special IBB BioCLEAN treatment. The Kote gains an antibacterial deep impregnation that will prevent development of bad smells or potentially unsafe germs.
I DID NOT READ ALL THE TECHNICAL GIBBERISH, SO WHAT'S THE DEAL WITH THIS KOTE?
A protective, clean Kote for everyday training.
This is a Kote designed for your everyday Keiko, especially when it gets tough. Do you train several times a week? Do you train by hot, humid weather? You Kote never have time to properly dry? Then those are the solution. They will dry fast, they won't smell bad. And during training, they will drive moisture away for maximum grip comfort. And when you want to refresh them like new, just wash them.
---
BUY 1 GET 1 FREE – 5mm Fit-stitched Tet-knit BioClean Kote
---
Yes, in the washing-machine*, like any piece of sport equipment.
*We advise putting them in a laundry bag and use a soft program, your Kote will last even longer. Do not tumble-dry, the normal drying cycle with put most of the humidity out, and after a short time out they will be completely dry.