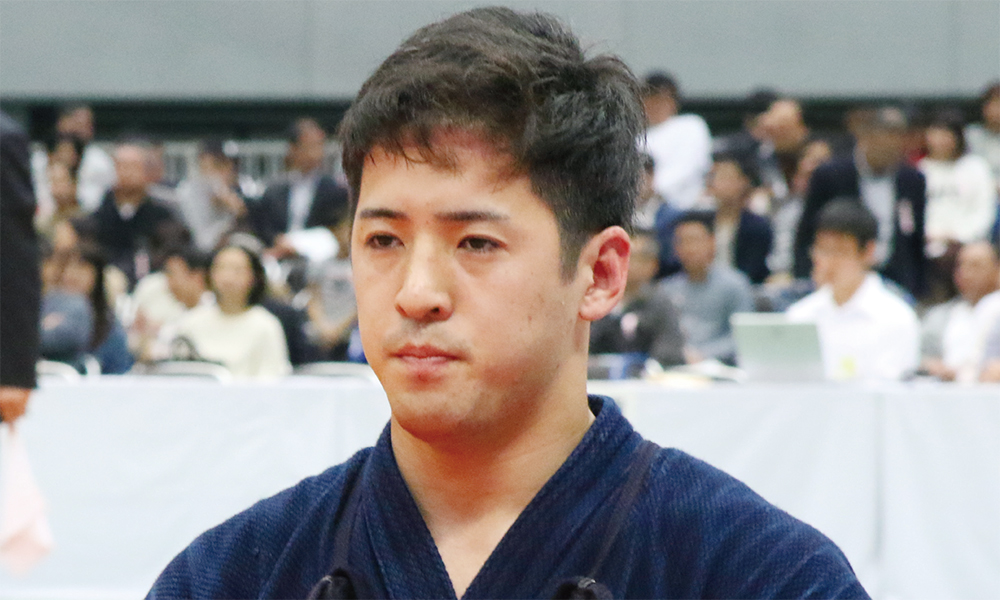 I don't want second place!
"The number one university in Japan for kendo is Tsukuba." Being told this from a young age by his father, it always stayed with him. On my high school career survey, I wrote Tsukuba as my number one choice. I felt strongly enough about it to leave the number two spot blank and turn it in. It is at that university that he now continues to press forward down the path of the sword.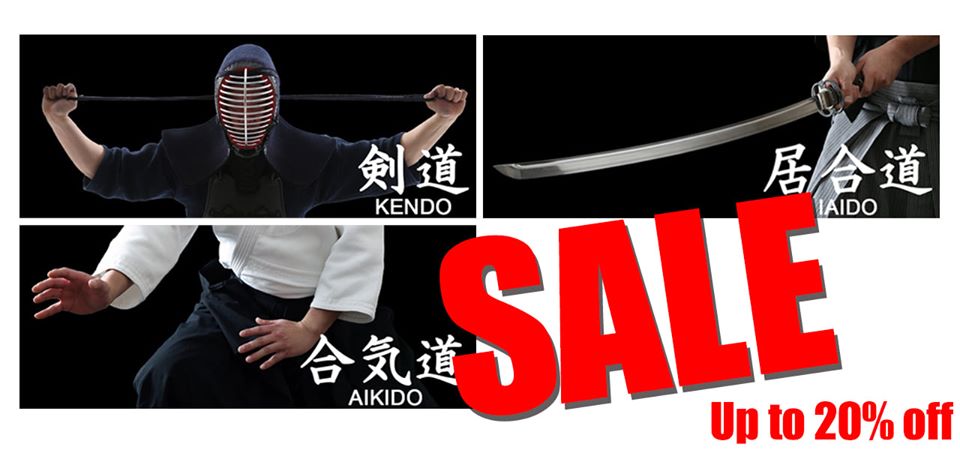 His rivals in high school who competed ferociously are now also aiming at the title of number one in Japan. Among them his life-long rival, Hoshiko Keita, can also be seen.
There really is a lot that I can learn from Keita. Ways of thinking about kendo or things concerning techniques. I'm not sure if there is anyone with a kendo IQ as high as Keita's. As he has so many things I lack, it's really motivating to be around him.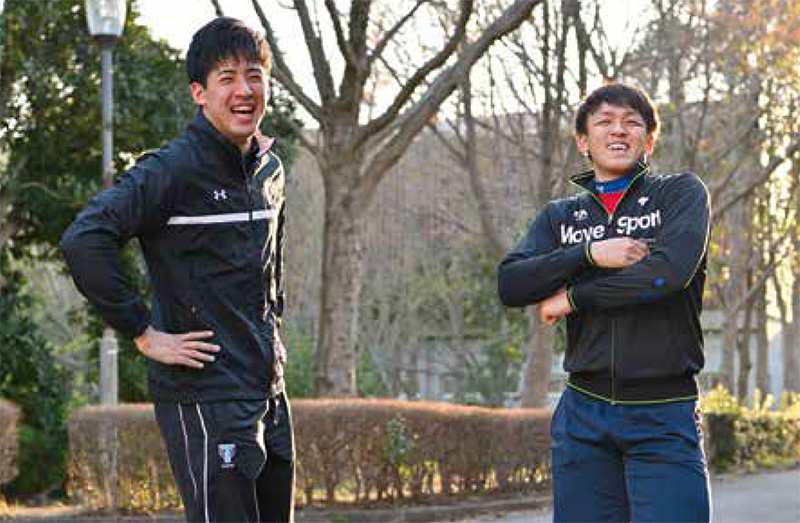 During June of last year, the two crossed swords at the All Japan Students Invitational Tournament finals. The result was a Hoshiko victory. Matsuzaki was yet again unable to stand on the summit.
From the time I entered Tsukuba, I have seen Keita doing things such as representing the school in competition and competing in the World Championships. What can I do to be active like that? The answer that I came up with is to reexamine kendo from the beginning, and to move up each level individually. You could say the compilation of this is when I fought Keita at the All Japan Student Invitational. I did lose. But that was the first time that I felt like I was doing kendo practically for the entire day. I may have lost, but what I was doing was not wrong. It was also a day that really gave me confidence.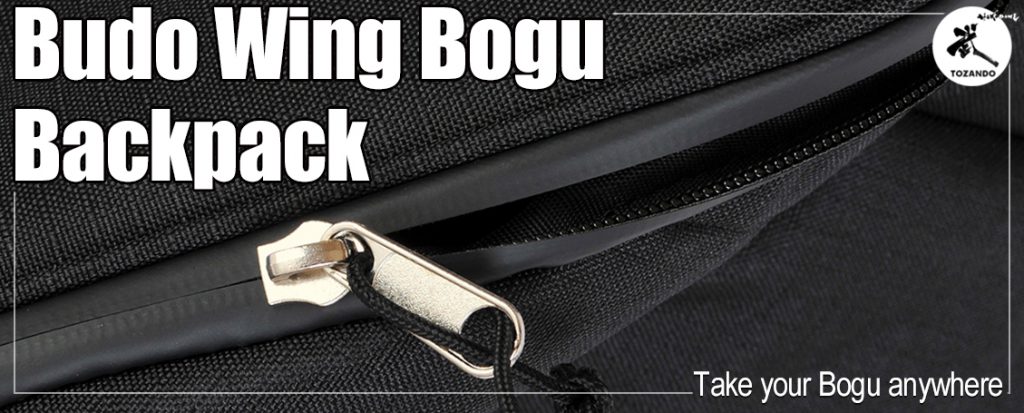 Having said that he added with a bitter laugh,
But I will really feel down if I keep ending up second.
His every word seems to relay that message.
I don't want second place.
Matsuzaki's current goals are the All Japan Championships and to be a representative for Japan at next year's 18th World Kendo Championships being held in France. There are only ten spots available for the team and competition is fierce, but "To be a representative is a non-negotiable condition." This is the high hurdle he has set for himself. He is also taking part in the All Japan Gasshuku, which team candidates all take part in.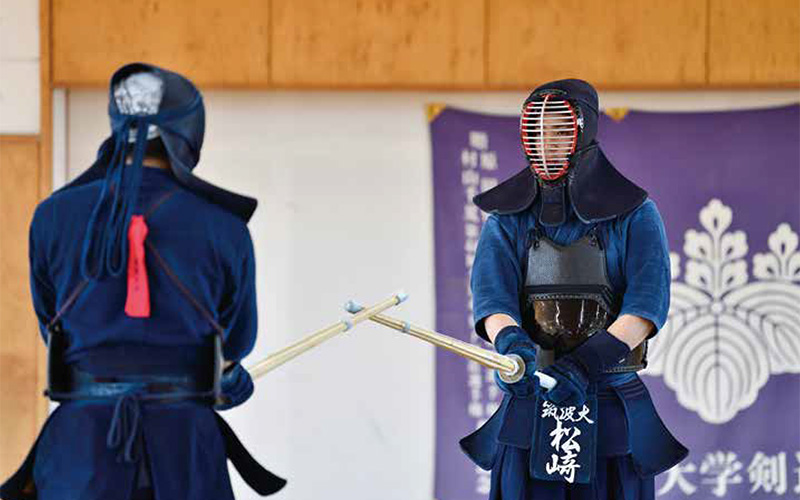 We asked Matsuzaki what he must do to become a member of the Japanese team.
In terms of technical skill, I tend to rely too heavily on men strikes, so I would like to add some variation and broaden the spectrum of my kendo. After that, I think that the cause of my continued losses in tournament finals is psychological. I think that if I become stronger mentally and don't have these ups and downs then I should be able to be selected.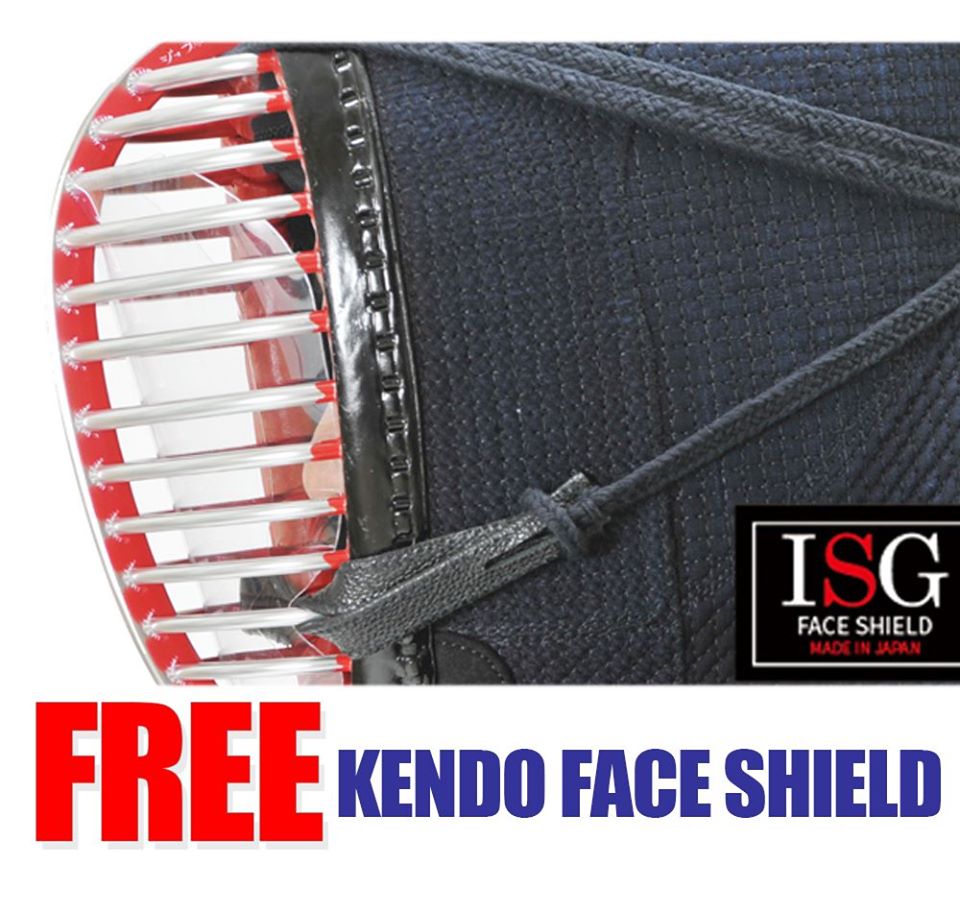 What makes Matsuzaki strong is his unwavering ambition to become even stronger.
I know that I can improve much more. If you set a limit for yourself, then it's over. If I'm able to go beyond those limits, then I know that the Japanese National Team and being number one in Japan lies ahead of me.
Finally, we asked Matsuzaki what the number one thing he wants the accomplish is. He began to laugh and said,
I want to be number one.
---
Matsuzaki was born in 1998 in Nagasaki Prefecture. He first experienced kendo at the Shinsaki Youth Kendo Group when he was in his first year of elementary school. At Isahaya Junior High he took runner up at Junior High School Nationals. He polished his sword further at the renowned Shimabara High School, taking third in inter-high individuals and second in the team division, and has taken part in every manner of national competition. He entered Tsukuba University fulfilling a long-time childhood dream and is now a senior. He placed second at the All Japan Student Championships, and on his second appearance at the All Japan Kendo Championships was able to overcome very powerful opponents to make it to the finals.