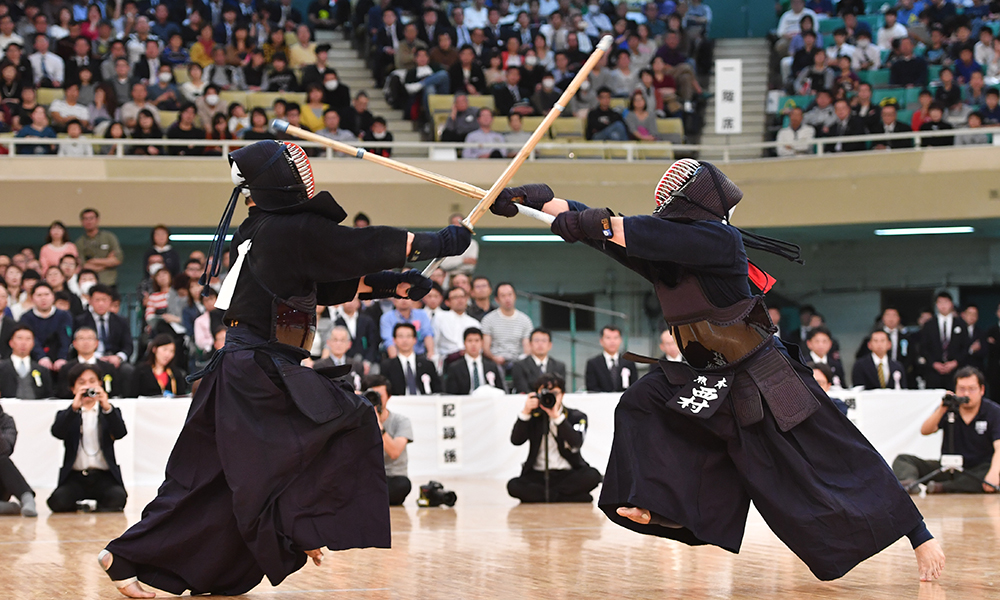 How much you can use your head to imagine the flow of the match
Nishimura entered Kyushu Gakuin High School in Kumamoto Prefecture. It was at a time when the school was rising a head above the rest and becoming an invincible team. The school came 3rd in the Inter-High team games when Nishimura was in 2nd grade, and won the National Invitation Tournament when he was in 3rd grade, and won the Gyokuryuki games consecutively when he was in grade 2 and 3.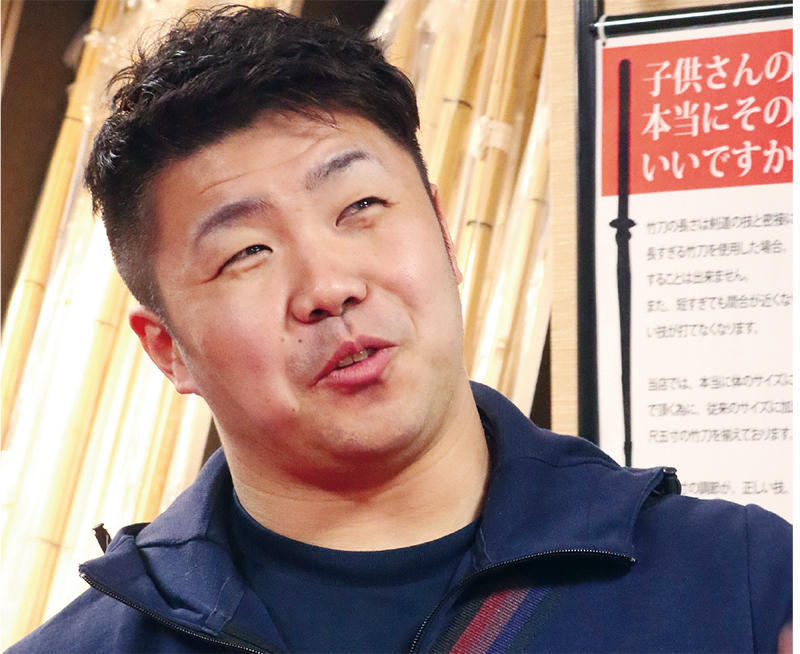 When I was in junior high, I will receive instruction from the teacher, but I don't think I received anything in words. It was only in senior high school that I began learning in words. It is a sport in which you face an opponent, so it's not all about yourself but how you adapt to your opponent is very important. I was always taught by Mr. (Toshiro) Yoneda, to think about my opponent, and that is what I think I have been able to make that my own thoughts.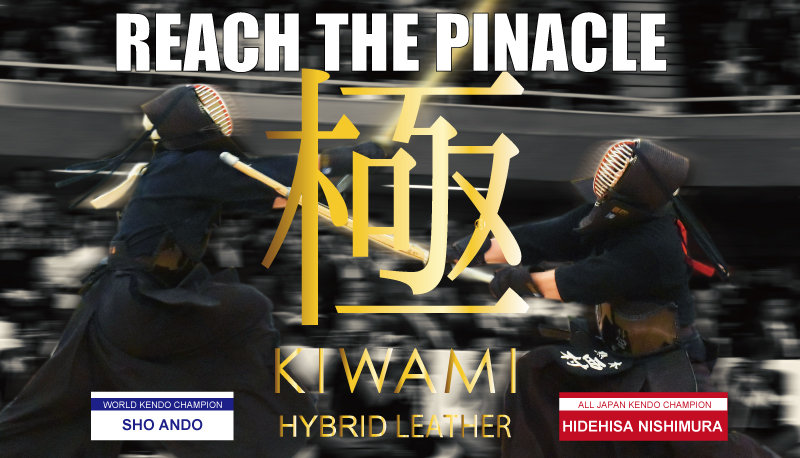 Toshiro Yoneda, head coach of Kyushu Gakuin High School is known as a fantastic coach by all in the kendo world. Even now, Nishimura puts absolute trust in him, as he asked him for advice before the All Japan Championship last year.
What, then, can the majority of high school students who are not so fortunate to receive instruction from a super coach do?
We had Yoneda Sensei, and he sought out all kinds of knowledge and shared it with us. If you don't have that kind of instructor, you need to do it yourself, and instructors need to work hard to be able to do that too. For example, you can read magazines like Kendo Nippon or Kendo Jidai, study the thought process of top kenshi or instructors, arrange it to suit your own style, and put it into your own practice or instruction. It's not that Yoneda Sensei was able to do what he does now from the beginning. He listened to many people, studied through reading magazines, and that is why I believe he can give the best instruction available today.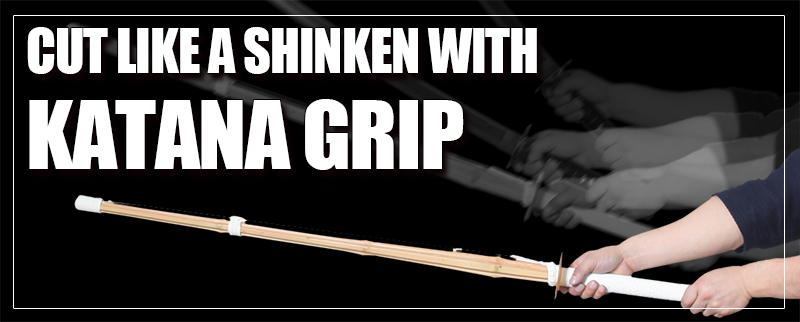 After graduating high school, he entered Tsukuba University. During his university years, he did not win any team titles but reached 2nd at the All Japan Student Winners Tournament, and he won the individual games at the All Japan Student Championship when he was in grade 3, claiming the no.1 Japan spot for students.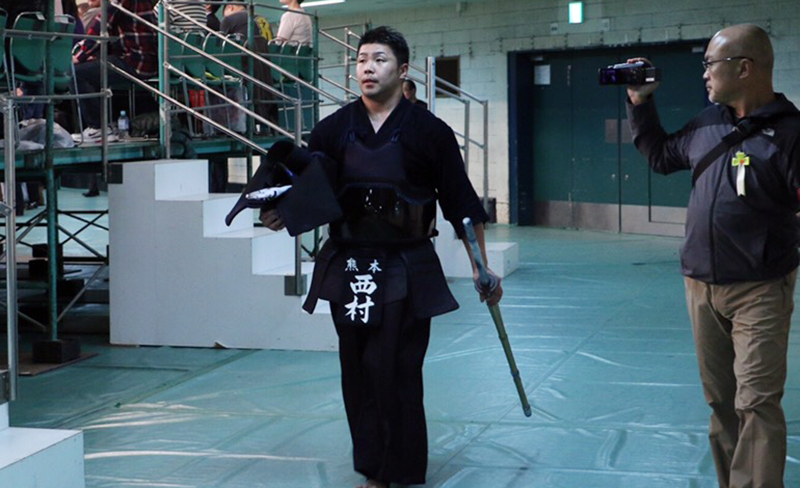 After entering university, he had no choice but to think for himself. He went through a period when things did not go so well. At the All Japan Championship team games in grade 2, although his team came 2nd, Nishimura himself had a record of 1 loss and 5 ties. But as he kept thinking for himself, trying things out, from a certain point onwards he started seeing success, and that gave him real enjoyment. Nishimura said that he was able to produce that kind of cycle. He realized that he actually really like kendo, and was able to enjoy his kendo.

This did not mean that his corporate career was all successful. He entered the police, something he had aimed to do since taking up kendo, but it took time for him to see "breakthrough". He became a corporate player in April 2011, but until April 2014 when he led his prefecture Kumamoto to victory in the All Japan Prefectural Championship with 6 straight wins, he did not have any notable results. This was a period that was the toughest for him, and also the period in which he put the most thought into his practice, according to Nishimura.
During high school I just did what I was taught by Yoneda Sensei. I started thinking for myself in university, but I think I put the most thought into my practice after becoming a corporate player. And I think I endured the toughest time after becoming a corporate player.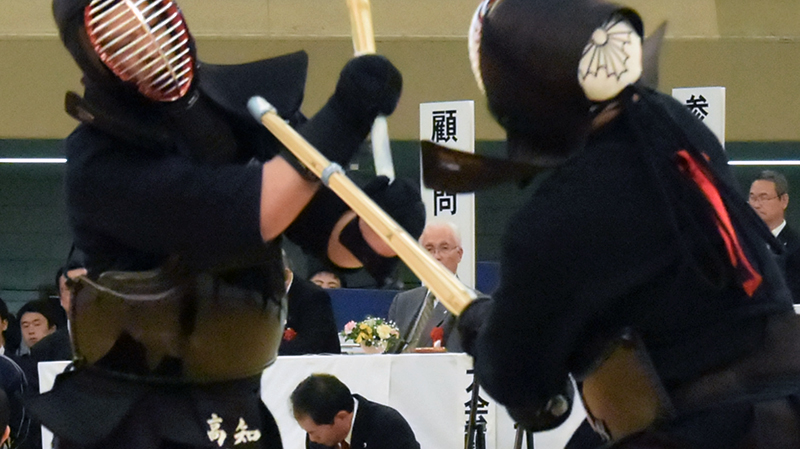 In 2014 he helped his team reach 2nd in Division 2 of the National Police Championship, and as he entered the All Japan Championship for the first time, he did very well to achieve 3rd place, although his endeavors were eclipsed by Yuya Takenouchi's youngest ever Championship win. The following year he came third in the individual games at the World Championship, and won the All Japan Championship. His success from thereon need not be mentioned.
If I were to compete with the Tokyo Metropolitan Police or the Osaka Police in practice time, I will lose 100%. It is also 100% impossible for practice time to increase. So how can we make up for that? It has to be in the quality of practice. Because of limited practice time, I have been able to concentrate on each strike. I have been pursuing that all along, and that is probably what led to my success.
---
Born in 1988 in Oita Prefecture, he reached 3rd in the junior high national individual games at Nakatsu City Midorigaoka Junior High School. At Kyushu Gakuin High School (Kumamoto) he won the National Ivitation Games, and the Gyokuryuki Games twice. At Tsukuba University, he won the All Japan Student Games once, achieved 3rd another time, and achieved 2nd at the Al Japan Student Winners Games. After entering Kumamoto Prefectural Police, he reached 3rd in his first participation at the All Japan Championship in 2014, before winning it 3 times in 2015, 2017 and 2018. At the World Championship in 2015 he reached 3rd in the individual games. He also has impressive records such as winning the All Japan Prefecture Winners Games, and reaching 2nd in the All Japan Police Tournament 2nd Group.
To be continued