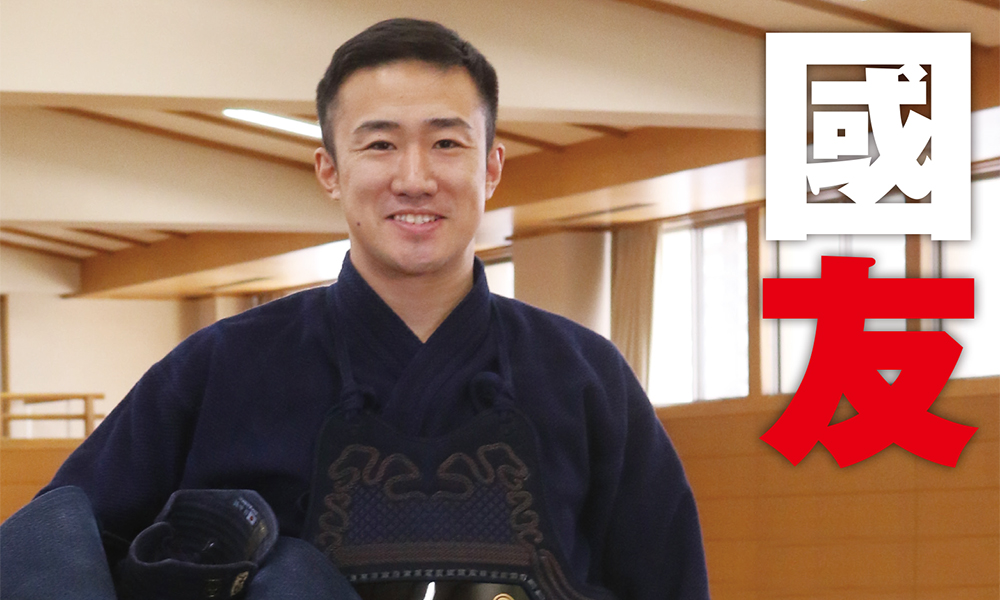 Although Kunitomo missed out on a place in the All Japan Kendo Championship the next year after his first appearance, in his second appearance in 2016 he achieved 2nd place again. He has made it to the Championship every year since, and although he lost in the 2nd round in 2017, he reached the final 8 in 2018.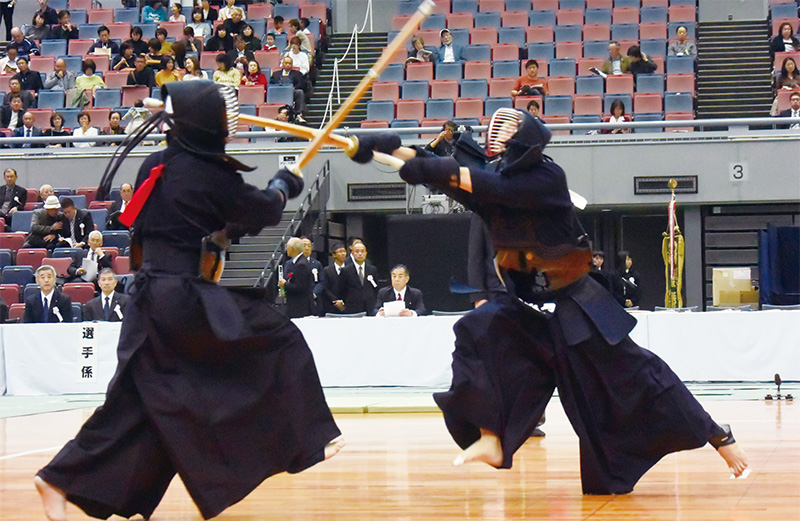 His senpai in the Fukuoka Police Special Training Squad, Murakata Koya, who has himself played in 4 All Japan Championships, speaks of Kunitomo's strength.
"He never eases up in daily training, and he hates to lose. Because of his age he tends to practice a lot with younger players, but he often comes to me as well. Sometimes I get lucky and get a strike off on him, but then he makes sure to come back to hit me the next day!"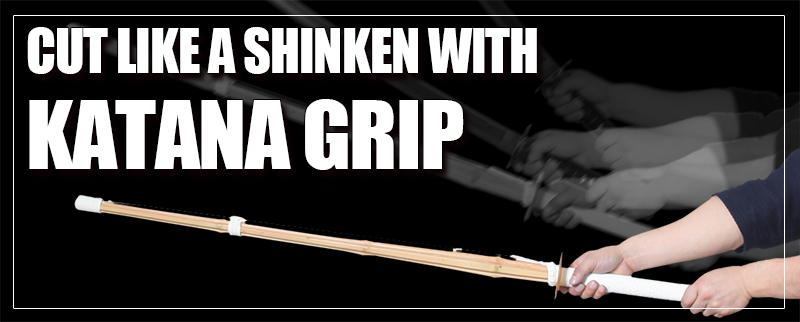 In this year's All Japan Championship, Kunitomo faced Shimono Yuki of Gunma in the first round. Shimono was his one-year senior at Imajuku Children's Kendo Club as well as Fukuoka Maizuru Junior and Senior High School, and they had fought together in many games as team-mates. He graduated from Senshu University and joined the Gunma Prefectural Police. Kunitomo started off the tournament facing someone that he had strong ties with.
He also defeated veteran Ashiro Tadakatsu (Hyogo), same age Yamamoto Daiki (Chiba), and Hatanaka Kosuke, his senior at Kokushikan University who graduated just when Kunitomo entered. Reaching the semi-finals, he then defeated younger players Maeda Koki (Osaka) and Matsuzaki Kenshiro (Ibaraki) to reach the top.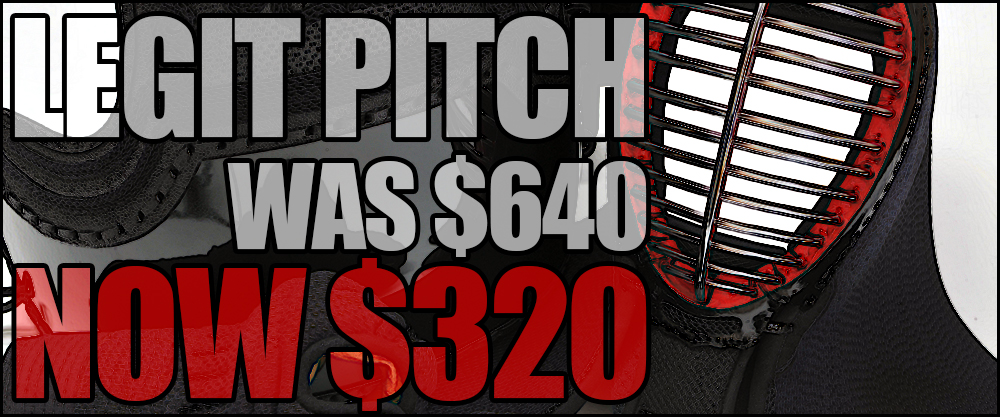 The thing that was constantly on Kunitomo's mind was to "play my own kendo".
What did you have in mind as you approached the All Japan Championship this time round?
How I can display my own kendo on the day as much as possible and not adjust to the pace of my opponent. Also, whether I can strike thoroughly, and pull off techniques bravely. If I could display my 100%, then I thought I could possibly win it. If it's 95% or 99%, then I thought I'd probably miss out again.

The first round was against Shimono, whom you know from childhood.
We know each other inside out, so I tried not to take it lightly. I approached the game aiming to play my own kendo right up to the end.
As you reached the final, did it cross you mind that if you lose here you would come 2nd again?
A little bit, but I thought I couldn't win with such a mentality as I approached the final match. I did think "I can't blow it 3 times", but I told myself to focus on my opponent, and play as though it was the first round.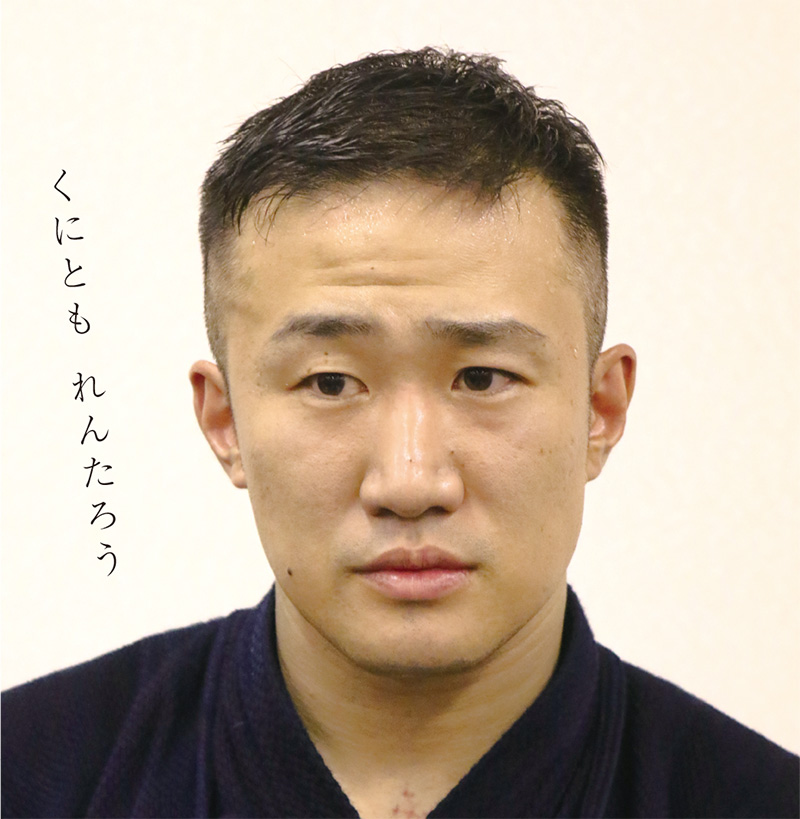 Throughout this tournament, the strikes you achieved ippon with included 5 men and 3 kote. Has the men-strike been your preferred technique since childhood?
Yes, men has been the main move for me.
Are you currently trying to grow your repertoire of moves, or are you focusing on further refining your men?
I don't have a broad repertoire compared to others, so I want to increase my available techniques and I am working on that now. I want to work more on the kote. In the final of the All Japan Championship I won with the kote, but I want to be able to pull it off from any position, and be able to strike a nice, clean kote. I want to increase my variation and also refine those waza. If I can refine my kote, so that my men becomes more effective, then refine my men even further, I think my opponents will feel truly troubled.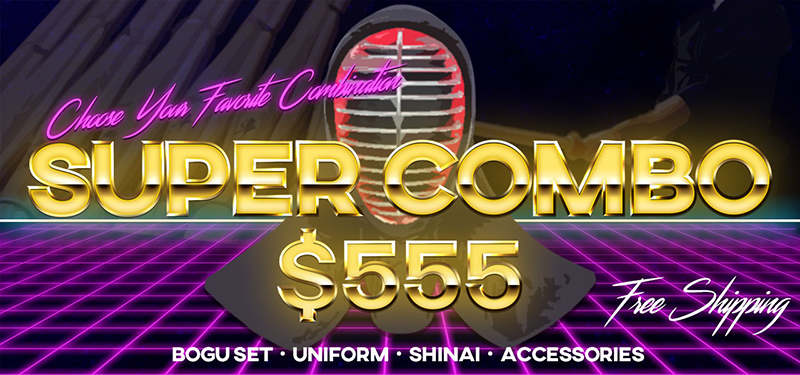 We hear that at the police department the training environment is quite different depending on the seasons.
Basically, from April to the All Japan Championship in November we are provided with an environment in which we can focus on training. During the winter we are often given patrolling duties, but we can still find time to train, although sometimes we only get half of the players.
Do you train yourselves other than kendo practice?
We do have physical training quite often, in order to train our abdomen and the core of the body. When we can't do kendo training, we do muscle building workouts or running. We are conscious of how our muscles can build-up, so we often do fast suburi after workouts.
Is there anything fixed that you do before big tournaments?
I try to get massages, take a bath, and relax.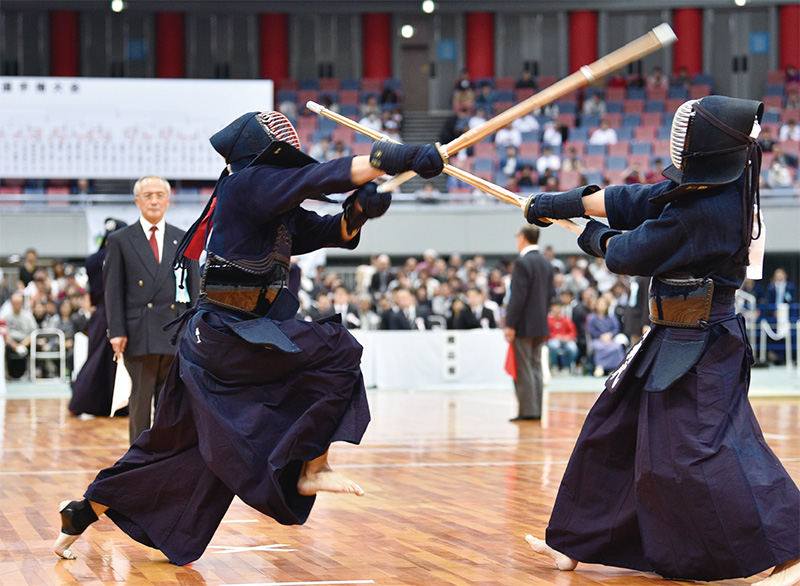 You will turn 30 next year. What will be on your mind as you approach the All Japan Championship next year?
As I turn 30, the number of years in which I can practice kendo at this level are numbered, I first of all I want to reach the Championship and work hard to winning it back-to-back. I believe that will lead to participating in the international games as well.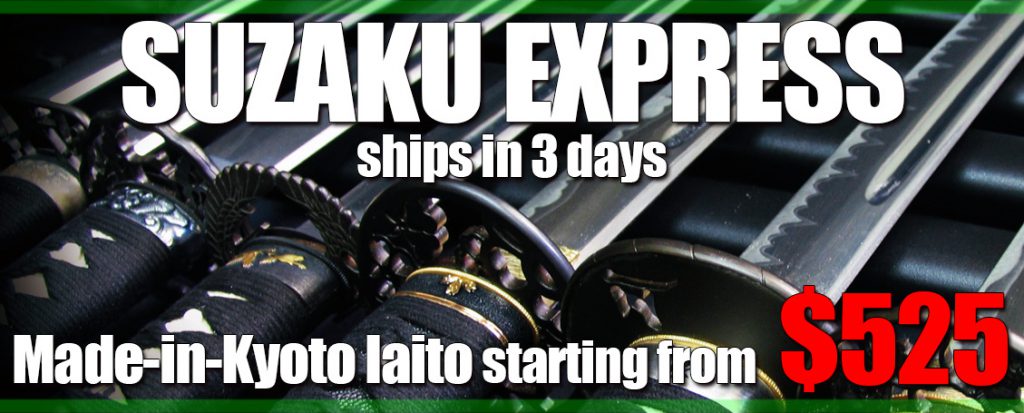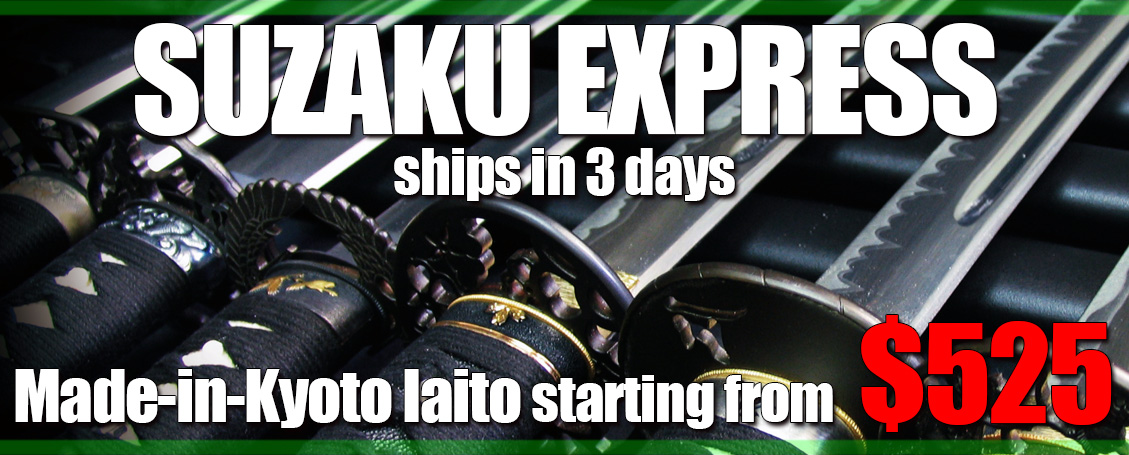 You have participated in special training sessions run by the All Japan Kendo Association, what have you gained form these?
I received instruction from the top-level of Sensei, whilst at the same time got to train alongside the top-level of competitor, this has of course been a huge benefit to me. It has allowed me to grow.
Do you want to enter the World Championships?
Yes, I do!
Although he has achieved constant success yet somehow, he is still yet to step onto the stage of the World Championships. He was not selected for the 2018 tournament in South Korea nor the one in Tokyo 3 years earlier. We would love to see him thrive on the world stage in the next World Championships.