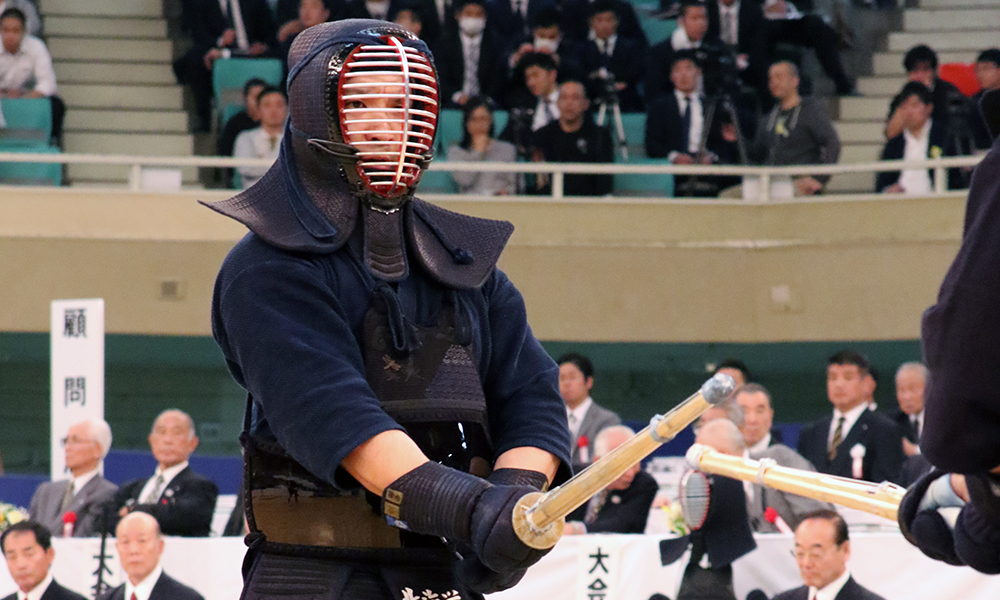 In the end, persisting with his own style of kendo
In your daily training does your desire to imagine real match situations in every practice and every strike ever weaken?
Sometimes, when things don't go well despite practicing hard, you lose motivation. But it's all up to yourself, I think. If you really want to win, your actions will change. The higher you aim, the fewer areas you are willing to compromise.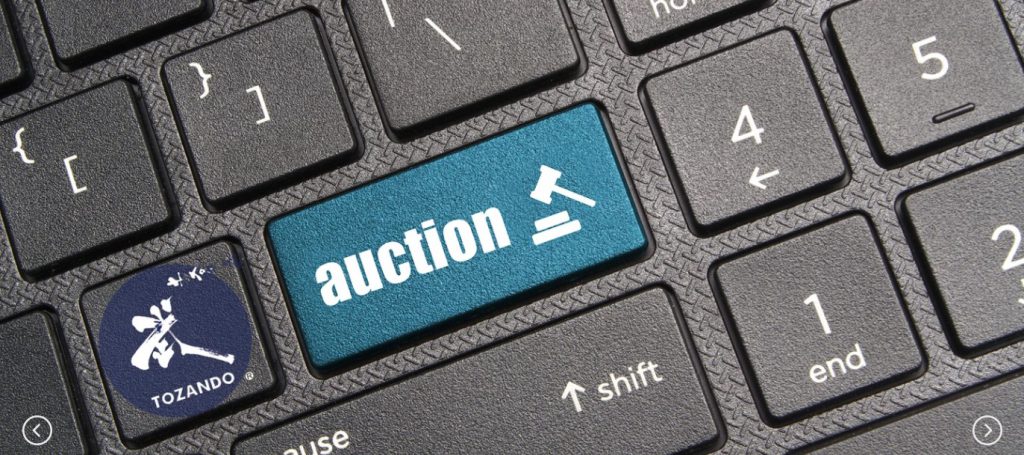 Do you have ways in which to switch your mind around when you feel down?
Go to practice, and do kakari practice with your top instructor. In my case, I have Fukukawa Sensei or Eiga Sensei, so by asking them to face me in kakari, it allows me to refocus my mind. When I train with top instructors I can see where I am going wrong, and sometimes I can receive pointers that can help with my regular practice.
For you having both Fukukawa sensei and Eiga sense is huge isn't it?
Yes. When I train with them, when I strike them they really show that they are gutted. Of course I get struck more often, and I feel gutted. It's simply repeating that. I have seen how those teachers practice with high ambition and without compromise, so it's like I'm following them from behind.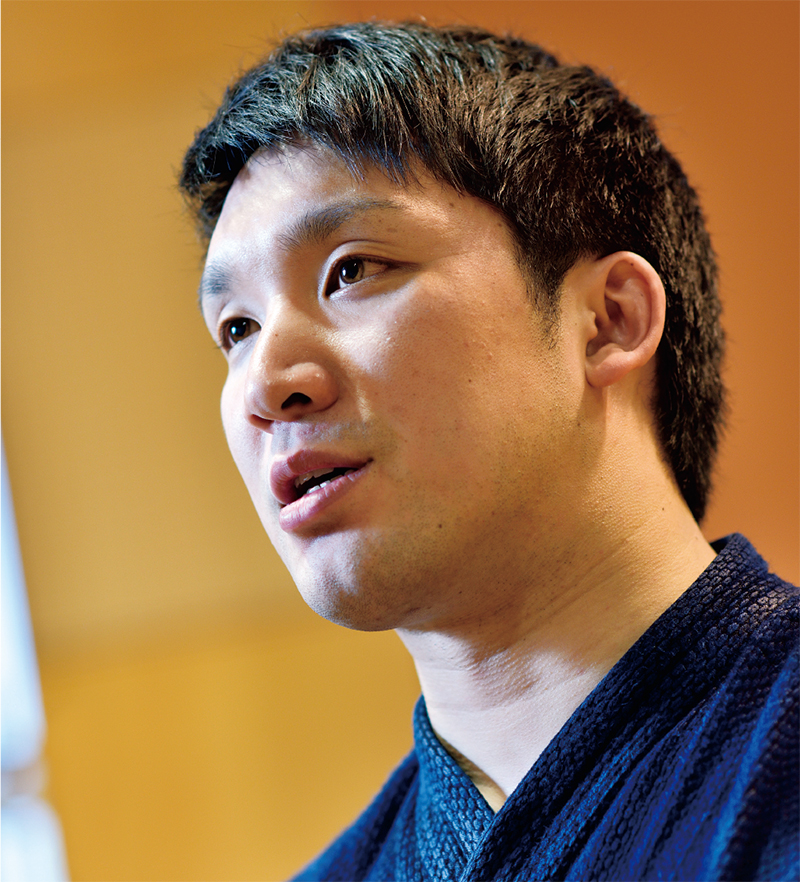 Is there anything that you are mindful of now that you learned from those two teachers?
To not be passive. I am no good when I lie waiting or when I retreat, so no matter who I'm facing I try to have an aggressive attitude.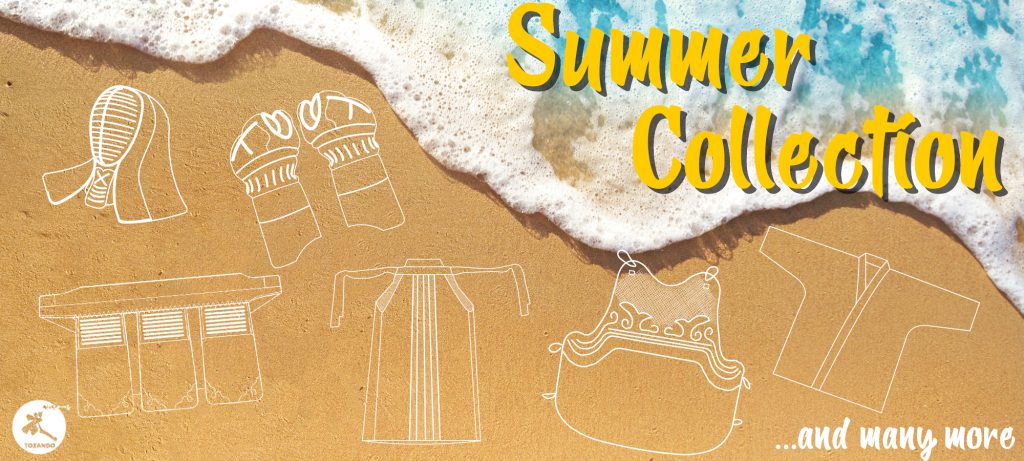 Have you ever felt worried about your kendo, that perhaps you can't win like this?
When you can't win you become worried. I have struggled several times in my mind whether I should change my kendo or go through with my current style. It takes a lot of courage to change your current style of kendo that you have built up over the years, so I haven't change things hugely. Reaching this age, I feel that I have made the right choice in sticking to my own kendo. That way, you don't feel as much regret, and you can see your own weaknesses more clearly.
If you become and instructor, is there any advice you would like to give in order to become strong?
When I instruct young players I often tell them to set a goal for themselves, any goal, during each training session. It can be something as small as moving your feet or raising your voice. The worst thing is to go through training without any thought. Anyone can get through just doing what they are told. But achieving the goals you set yourself one by one leads to confidence. Another thing, and this may sound condescending, but to always be grateful. You cannot do kendo alone. It's not just about you becoming stronger, but there are teachers who instruct you, parents to help you get to places, and peers who work hard together in practice. If you can learn to think about all those people as well, you will grow stronger mentally.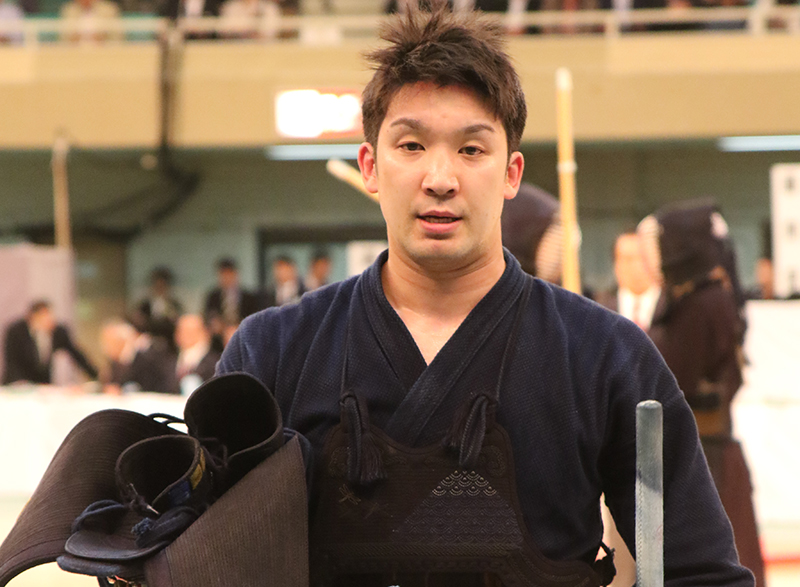 Being grateful.
The reason why I have come this far is because many people have held expectations for me. Of course those expectations can turn into pressure, but for me it is something to be thankful for. Because of those expectations, I can enjoy myself when doing tough things. And for me, the only way to repay those expectations is by getting results. That is why I definitely want to win the All Japan Championship. That is how I think.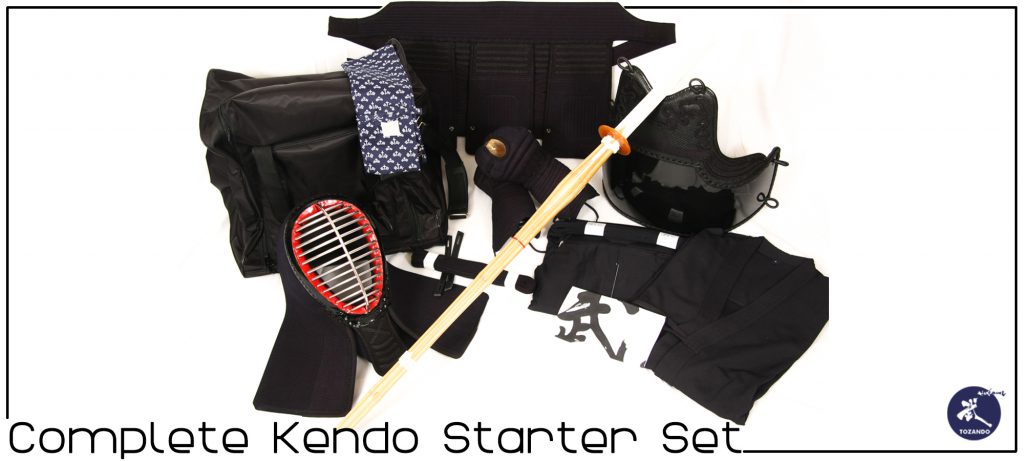 Since entering the All Japan Championship in his university years, he has challenged 7 times for the Japan No.1 title. His highest rank is third. He is still yet to reach the final, and Ando remains in the fog. During the interview, I persistently asked him "do you think you can win the All Japan Championship?" During the first half, he said "I think I can", but toward the end his nuance had changed to "I must win it".
Since I was young, I thought that I want to win the All Japan Championship many times. But as I have thought it all along, now I have reached this age. I am no longer in a position to count how many times I can win it. Honestly, now I want to make sure I win it once. Winning the All Japan Championship is one of my dreams, but as a kendo player it can be tougher after you have won it, in terms of how much you can grow after that. In order to glimpse into that world, I need to win it.
2 years from now, there is the World Championship to be held in Paris, and it will be Ando's 3rd participating on the world stage. If he can stand on that stage having achieved his greatest dream, we can be sure that he will swing his sword as Japan's trusted taisho.