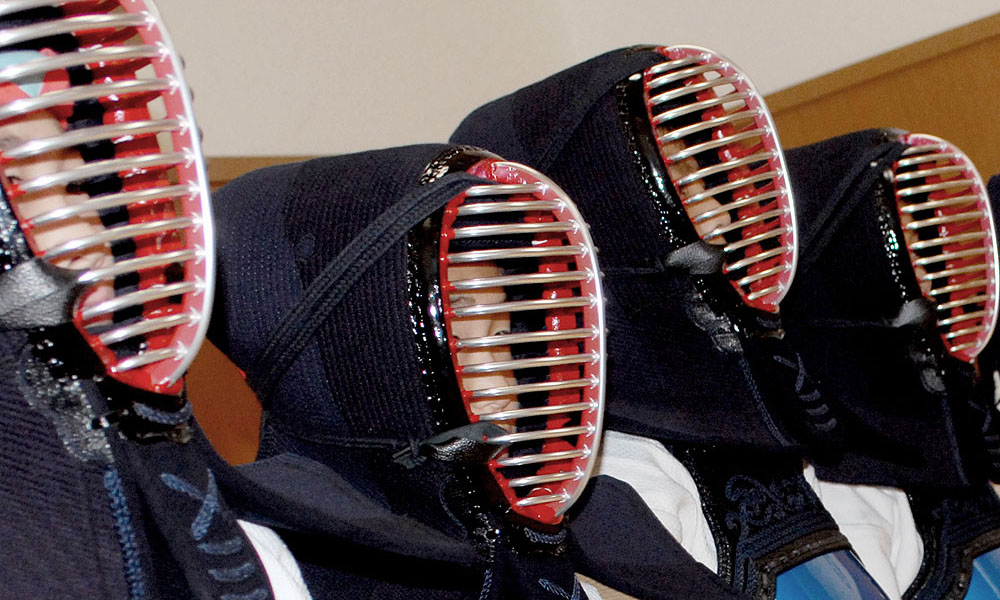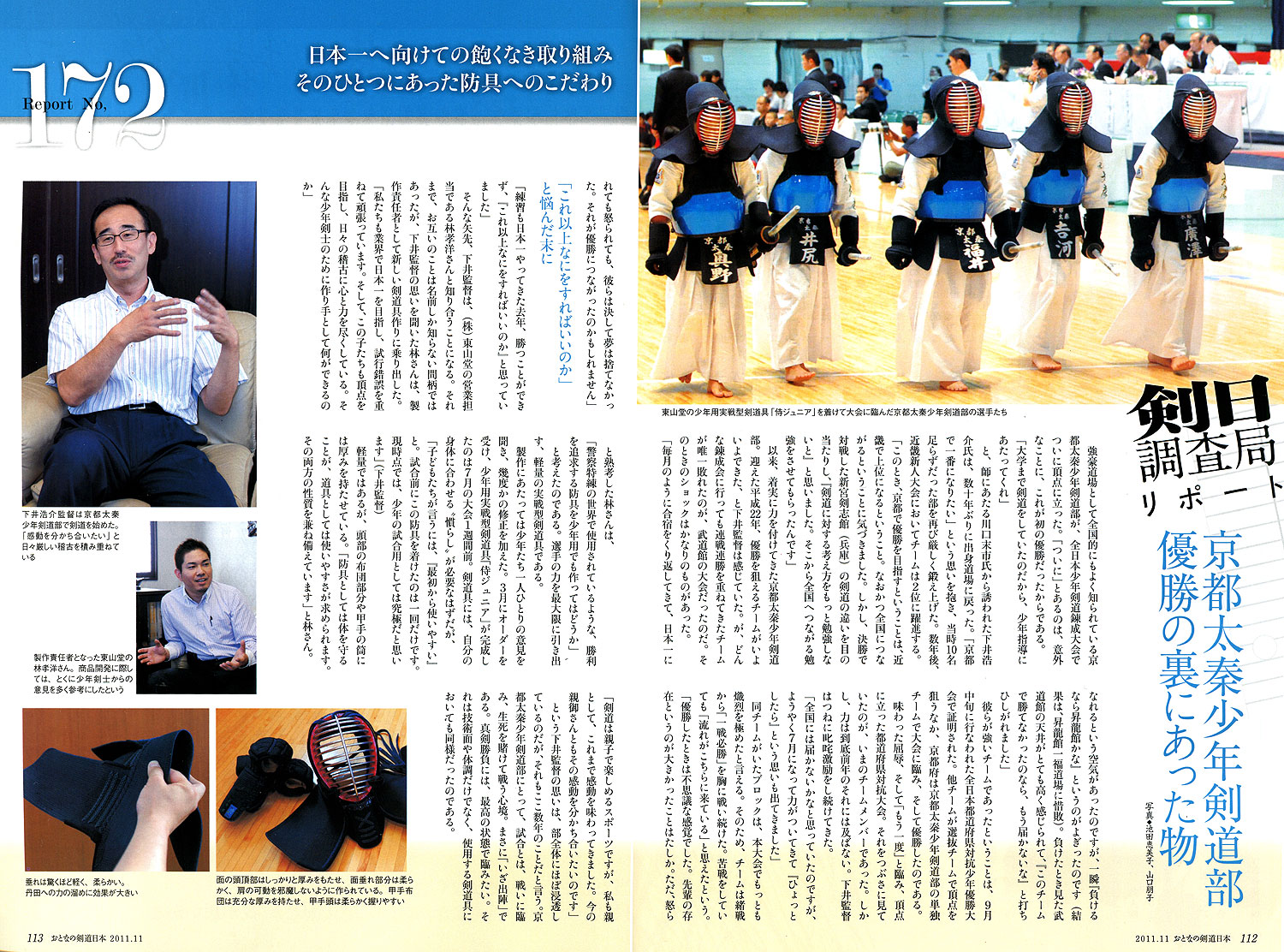 Uzumasa Shonen (Kids) Kendo Club is a dojo known all over Japan for its strong young fighters. Recently, they finally became the All Japan Junior Kendo Champions. The reason why I said "finally" is because, surprisingly enough, it was their first time on the podium in this prestigious tournament for young kendoka.
Shimoi Kosuke returned to his old dojo after several decades away when his sensei, Kawaguchi Sueichi, asked him to take the reins and teach kendo to the club's children. With the goal of making the dojo the best in Kyoto, he trained his then ten or so charges very hard. After several years, the boys' team were runners-up at the competitive Kinki region tournament for children.
---
---
"At that time, I realized that being able to win in Kyoto meant that it was also possible in the entire Kinki region, which could also lead to the national championships. However, when I saw the drastic difference between my team and our opponents, Shingukenshikan (Hyogo prefecture) in the final round, I thought I had to take a far more serious view of kendo. This was to spark the club's rise, and eventual recognition on a national scale. Ever since, the Uzumasa Shonen Kendo Club has grown steadily stronger. In 2010, Shimoi felt that he had a team that could win the nationals. Although they won every single match wherever they went, the only time they suffered defeat was at the nationals that year in the Budokan in Tokyo. The disappointment they experienced was tremendous.
"Almost every month we held a training camp, and there was an underlying feeling that we would become the national champions. However, an unwelcome notion did cross my mind that, if we were going to lose to another team, it would be Shoryukan Ichifuku Dojo. Indeed, the Shoryukan Ichifuku Dojo comprehensively defeated us. The ceiling I looked up to after the loss seemed so high, and I thought that if I couldn't win with this team, then it would never happen. It was devastating."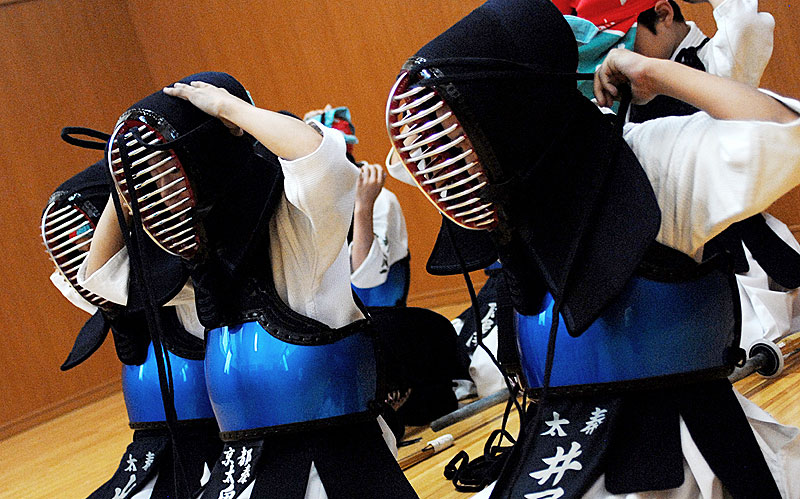 That fact that his team was formidable was proved by the results of the All-Japan Inter-Prefectural Junior Kendo Championship in mid-September. When other prefectures had several teams fighting to reach the top, Kyoto prefecture decided to go only with Uzumasa Shonen Kendo Club, and they managed to win. The current members of the team had tasted humiliation, and trained incredibly hard to leave their mark in the inter-prefectural championship. However, their level was nothing compared to the team members of the previous year. "I thought their level was not going to high enough for the next national championships, but they gradually built their strength, and in July I thought they maybe had a shot."
---
---
The block their team was assigned to was the hardest games in the entire championship. His team fought with the spirit of "one win at a time". Even when they were struggling, they felt that things were starting to go their way. "When my team won, it was a strange feeling. I am certain that the existence of their sempai who lost the previous year was immense. No matter how many times they got scolded, they never gave up their dream. That attitude led them to victory." They achieved their goal of taking the national title.
Agonizing and wondering what else could be done…
"Knowing that my team practiced more than any other teams the previous year but still failed to win, I wondered what else we could do." That is when head coach Shimoi got to know Hayashi Takahiro, a sales representative at Tozando. Until then, they only knew each other by name, but after learning Shimoi's feelings, Hayashi started to develop new kendo equipment in his capacity as production manager in the company.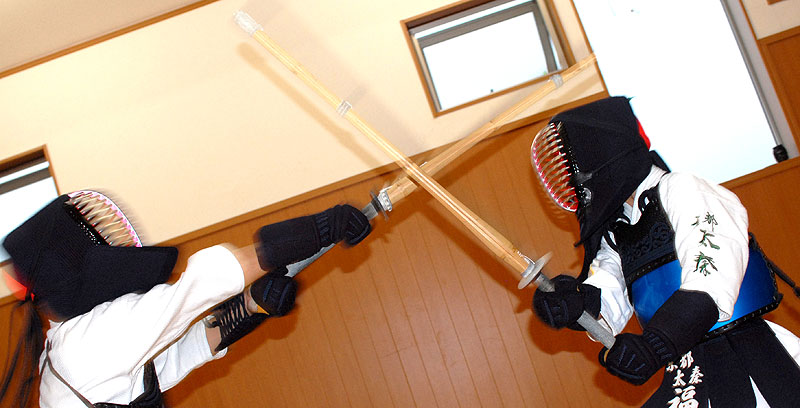 "We are constantly striving to become the best in the industry by trial and error. His boys are working so hard to reach the top. As a manufacturer, I wondered what I could do for these young kendoka." After careful consideration, Hayashi thought he could produce special set of equipment for young boys, just like the equipment being used by the pros in the police force. In other words, equipment that is lightweight, comfortable, and brings out the potential in the practitioners.
Hayashi talked to each boy, and made several amendments to the typical set of kid's armor. After taking an order in March, it was in July, one week before the championship, when the equipment called "Samurai Junior" was finally complete. When it comes to kendo equipment, normally you need time to have it fitted.
However, Shimoi says "According to the boys, the equipment was already comfortable to use from the outset, and they only put it on once prior to the championship. It is the best set of armor available on the market for boys." Despite its light weight, the men-buton (padding) and tsutsu (forearm) of the kote are thick and offer good protection. "As a protective gear, its purpose is to protect the body, but should be easy to use. Fortunately it's both" says Hayashi.
---
BUY KENDO EQUIPMENT – BUDO MARTIAL ARTS
---
"Kendo is a sport that both parents and children can enjoy together. As a parent, I have experienced various touching moments, and it is my hope to share these wonderful moments with other parents." Shimoi's passion is shared with all of his team, but it only eventuated recently. To the members of Uzumasa Shonen Kendo Club, kendo matches are a very serious affair. When you go into a match with an intense sense of urgency, you want to be in your best condition. Of course, this is not just about techniques and health, but also this extends to your equipment.