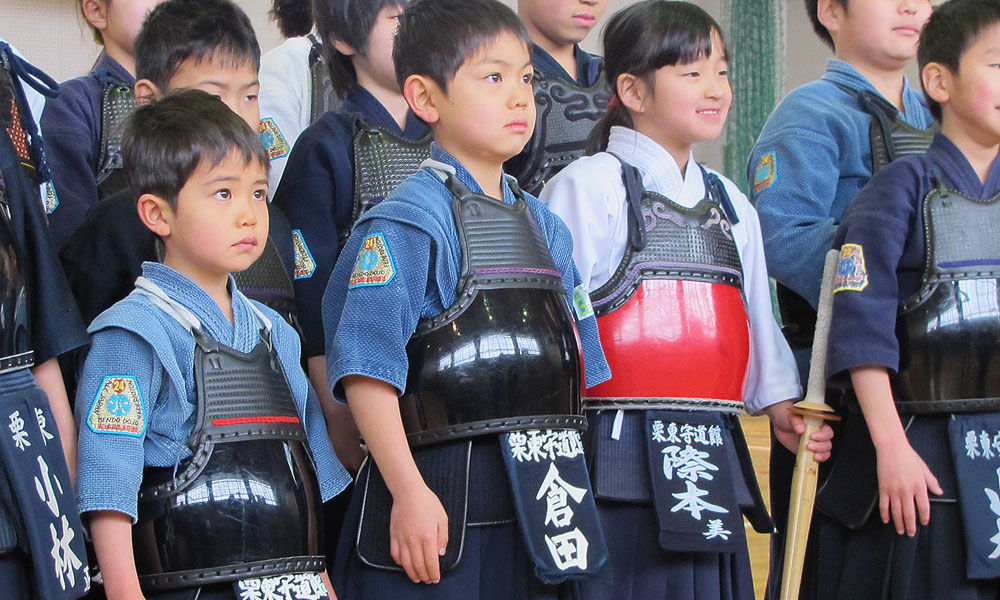 At Tozando we love Kendo. Learning the way of the sword helps shaping your character by going through rigorous training. Even though practice can at times be strict, it is fun, and at the end of a hard practice you can feel the worth of the work you have laid down. This is what I find so charming about Kendo. That's why we wish to support the Kendo community with all of our might and this also means that we would like to see more children starting to practice Kendo.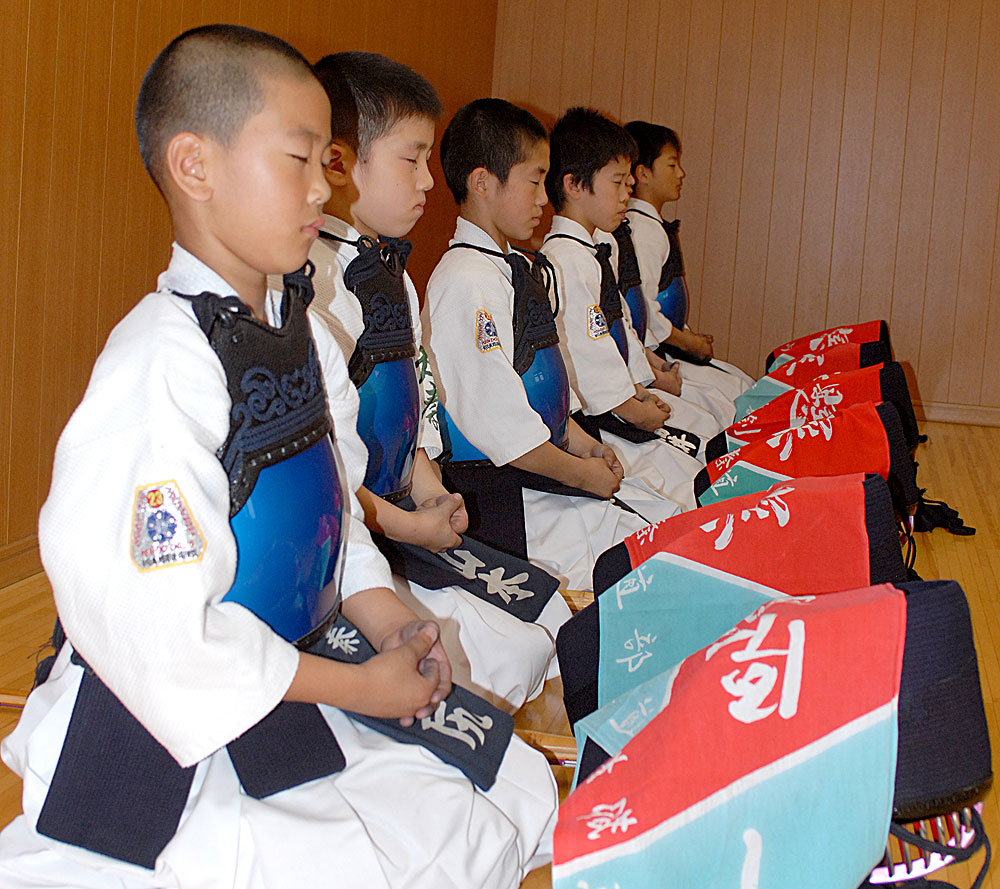 I remember a certain Kendo Dojo about 30 years ago: The Dojo was full to the brim with children. I could see their passion and I noticed the figure of the Sensei giving them instructions. I was impressed and deeply touched by the young children and the elderly Kenshi crossing swords with each other and sweating together. Eventually this is what led me to let my own children do Kendo too. When I reminisce of those times, there were really a lot of children doing Kendo.
However, nowadays, partly because of the low birth rates, the Kendo population in Japan has seen a dramatic decline and thus I have also heard about some Kendo Dojo that had to close due to this. In a situation like this, when I hear about the efforts of the various Sensei spread across the land, I can't help but to show them my outmost respect.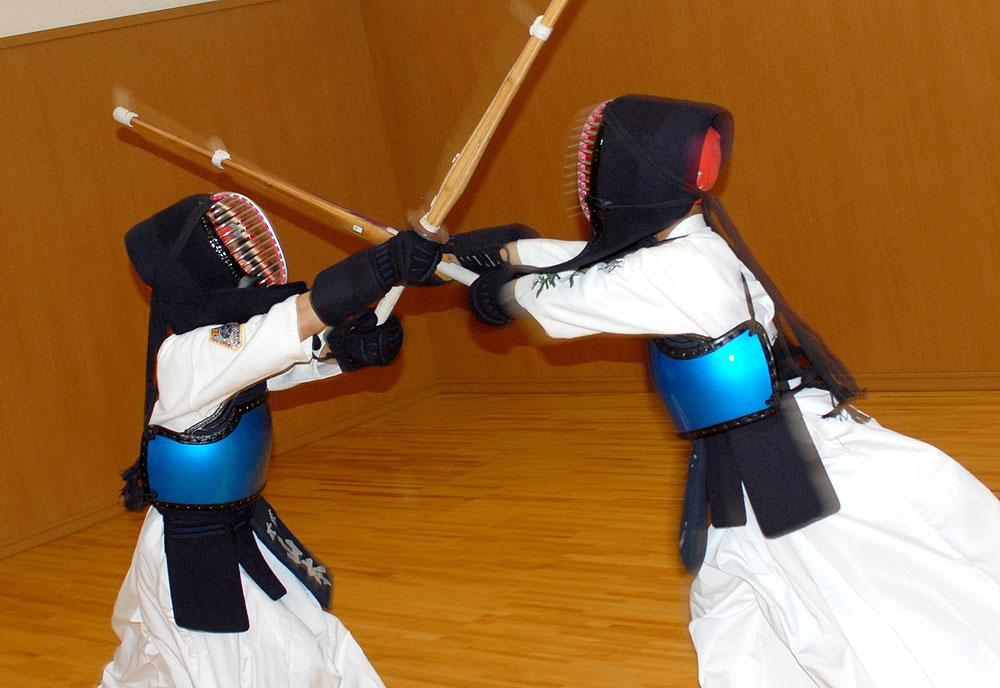 I kept thinking about what Tozando can do. How do we get more children to show interest in Kendo? We listened to the voices of the children themselves and we heard a lot of them wishing for, "Something cute for girls" or "Something cool that would make the boys happy". We also received comments from their parents such as, "I would like my children to start Kendo, so I wish there was a product that could make them happy"
So we thought about which characters were the most popular with girls and which characters would be most popular with boys. Couldn't we make any new products with those? After lengthy negotiations, we managed to get an official license and a contract for crafting products branded with "Hello Kitty" for girls and "One Piece" for boys.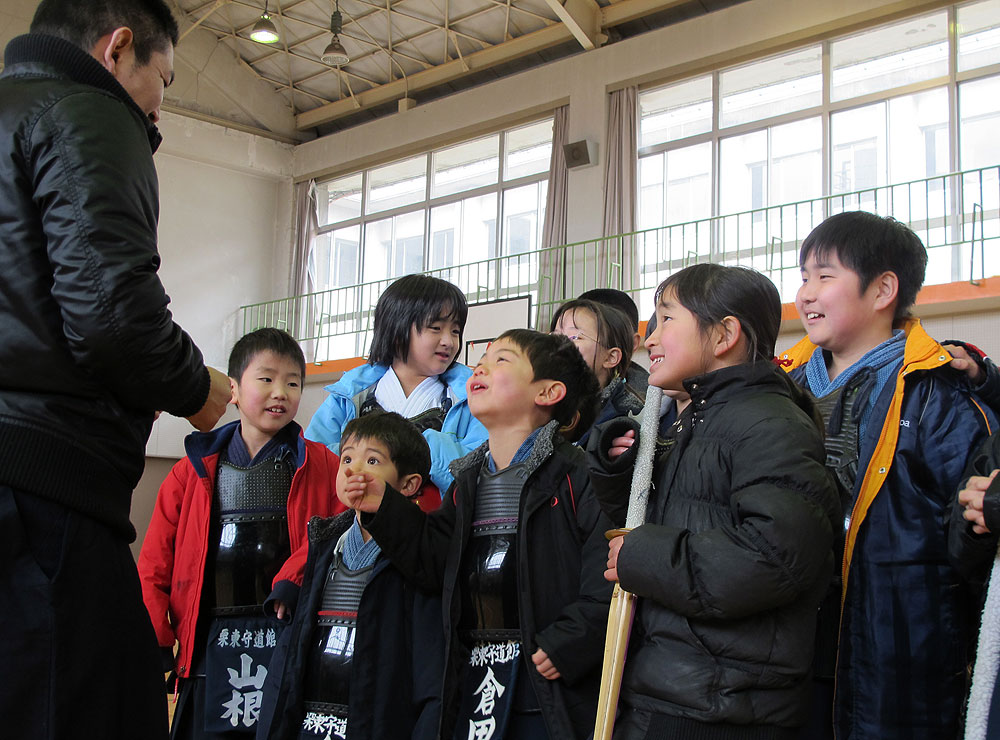 These new products are almost ready and will be available throughout the country soon!
(unfortunately due to licensing issues, these products won't be able to ship outside of Japan though)I hope that by doing this, the Dojo will once again be overflowing with children doing Keiko.
"To the children who carry the future, come back to the Kendo Dojo!"
Tozando Co.,Ltd.
President
Kimura Takahiko
– Original Article featured in Kendo Nippon No.459, May Issue, 2014, p.10-11. (part of Hello Kitty 40th Anniversary collaboration with Tozando)