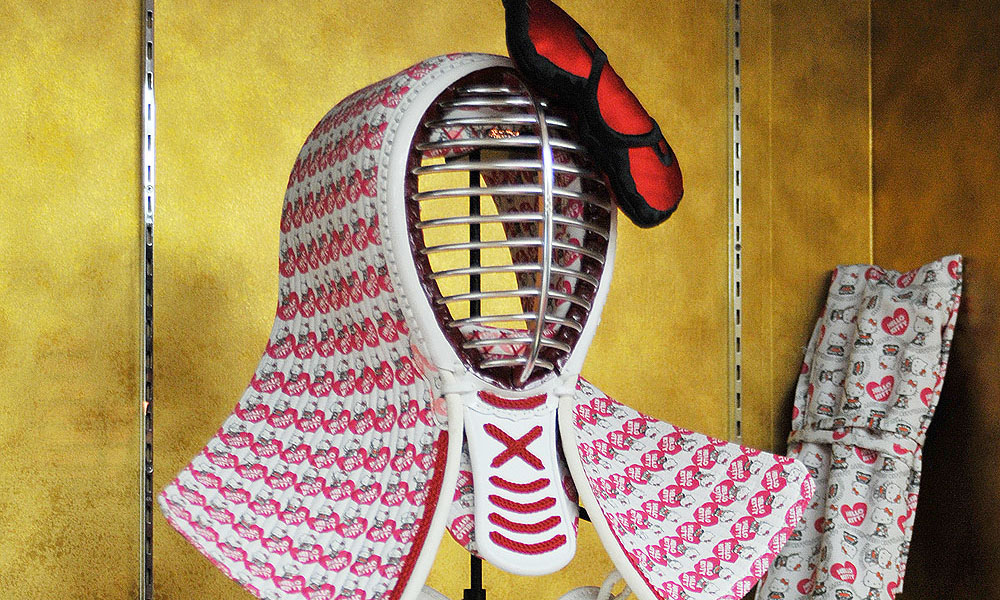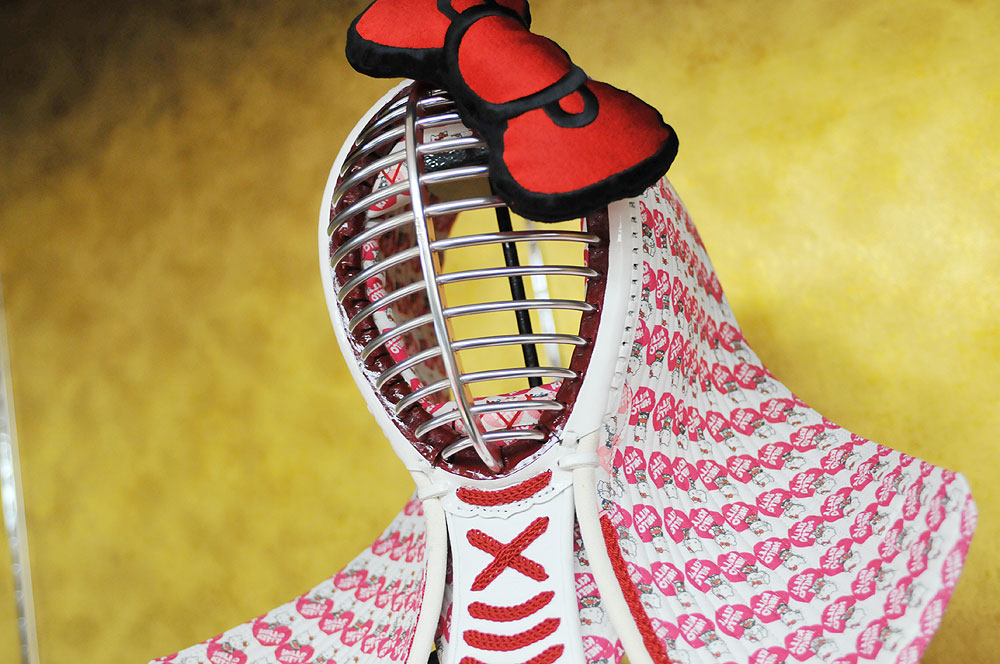 Perhaps many of you have seen the picture of a 'Hello Kitty' themed Kendo Bogu floating around on the internet, but did you know that the Bogu was actually made by Tozando? Tozando made this Bogu in cooperation with SANRIO CO. ,LTD. to celebrate the 40th anniversary of 'Hello Kitty', a character that enjoys much popularity in Japan as well as around the world. Let us first point out that the Bogu shown in the picture is NOT for actually use during Kendo practice. The Hello Kitty Bogu in the picture to the left is strictly for display and the result of a collaboration with SANRIO CO.,LTD. that was meant to celebrate the 40th anniversary of Hello Kitty, it's by no means meant to be used for Keiko.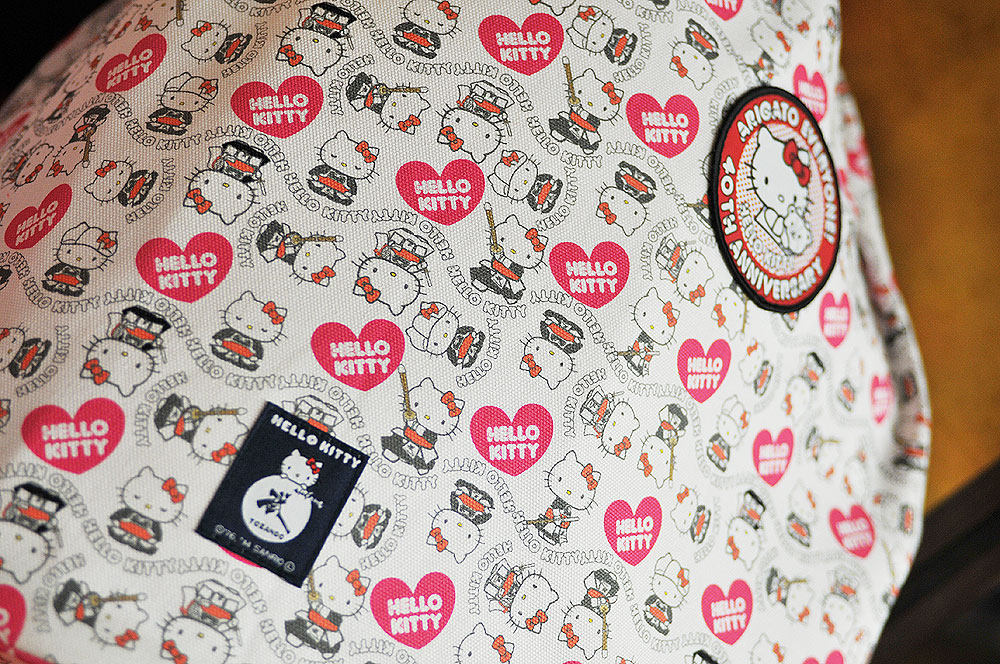 We know that many people were not very happy about it when they saw it, most of them thinking that a Hello Kitty Bogu would be the end of Kendo as we know it. On the contrary, we at Tozando made this Bogu with sincerity and hope, that this would be the salvation for the decreasing Kendo population in Japan. Nowadays, when asked, most children would be more interested in doing Soccer, or perhaps Baseball, than Kendo. This is why we at Tozando thought long and hard on how to awaken their interest for Kendo. The children themselves told us what they wanted, and we listened.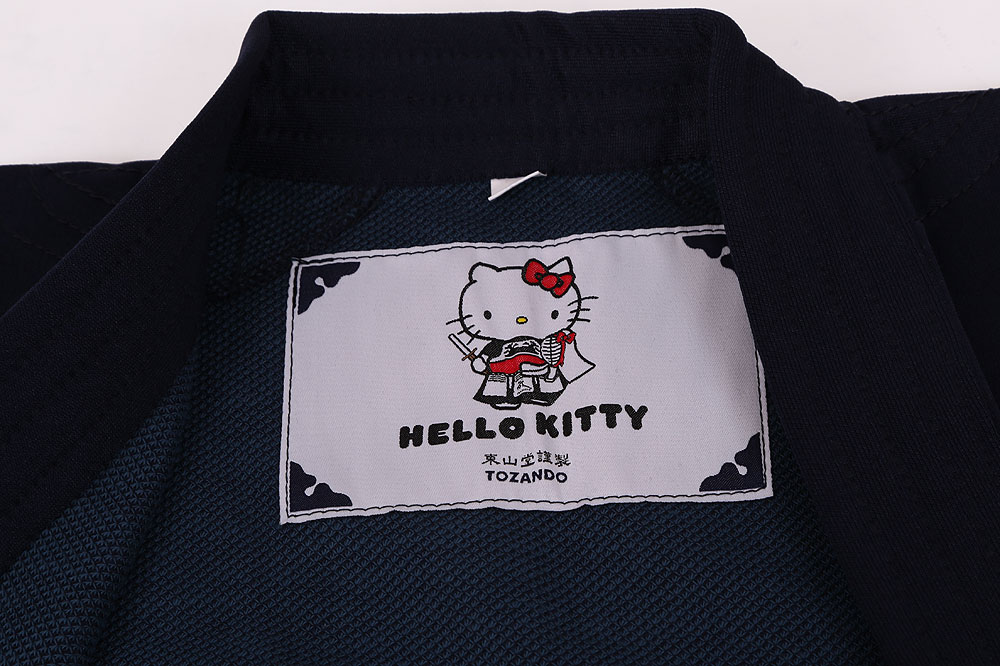 As explained before, it is the belief and wish of our president Mr. Kimura Takahiko and all staff working for Tozando, that children are the future and thus we wish to promote Kendo to the generation of the future. We sincerely hope that with this Hello Kitty project along with our other efforts for the children of the future, we will be able to achieve that. With this in mind, we developed an array of Hello Kitty goods, including Tenugui, Towels, Shinai bags, Bogu bags and more.
However, due to our initial license agreement with SANRIO CO.,LTD. we were unable to provide these products to our customers outside of Japan. Some customers went as far as stopping by our stores in Kyoto to get a hold of these products, and of course we had even more requests coming thought e-mail and phone if it wouldn't be possible to sell it online somehow.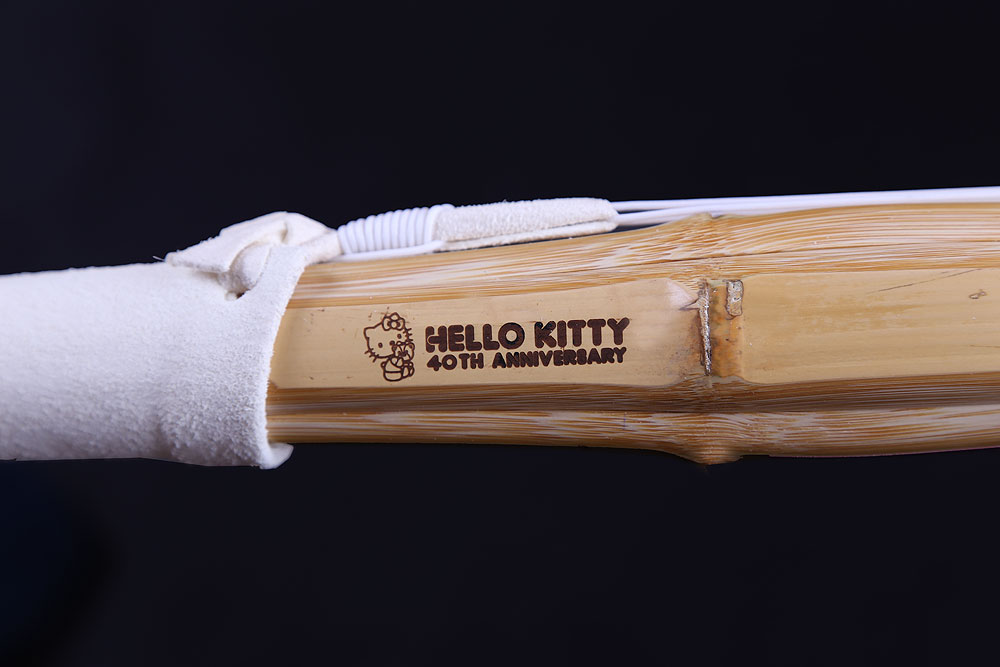 After lengthy negotiations with SANRIO CO.,LTD. about our license agreement concerning these Hello Kitty products, we finally managed to convince them to let us start selling these products online, for our overseas customers! We have had a good response from the children in Japan, and hopefully we have ignited the interest in some new future Kendo practitioners, and we hope that will also stay true to the children and the Kendo practitioners all over the world.
Please feel free to have a look, and help us protect the future of Kendo!