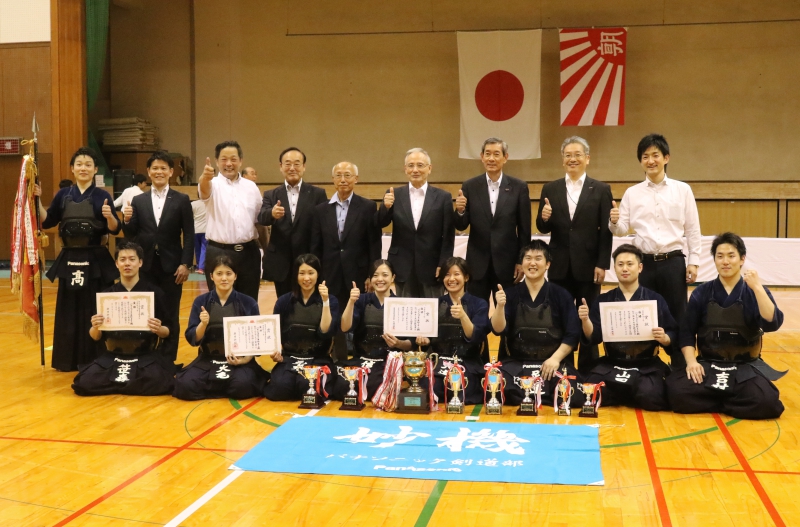 Women's Tournament
20 teams were split into 4 blocks and played group matches, and the top team from each block advanced to the semi-finals.
Out of 4 teams in the semi-final, 4 teams were Panasonic ES teams. The only other team was NTT Japan West B, who won the championship 4 years ago.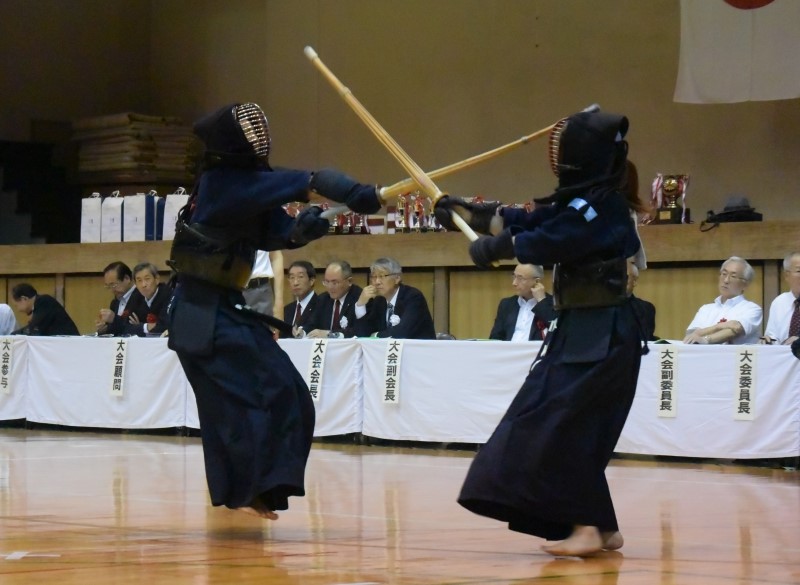 NTT Japan West fought against Panasonic ES Head Office A, but Panasonic ES's senpo Ogame claimed to nihon win, and chuken Motoki followed with an ippon win to see off NTT Japan West's challenge. The other semi-final was between Panasonic ES Kadoma A and Panasonic ES Head Office B, and ended in a win for Head Office B.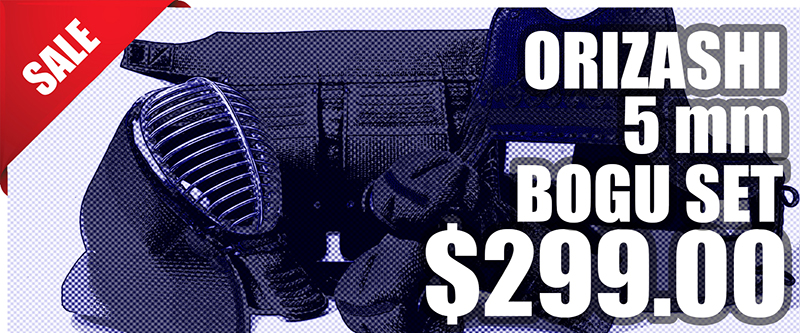 The final was between Head Office A and B of Panasonic ES. A's Ogame claimed a hiki-men early on, and followed it up with a kote to seal the win. Chuken Motoki and taisho Nobuta fought out draws, and Head Office A claimed the title.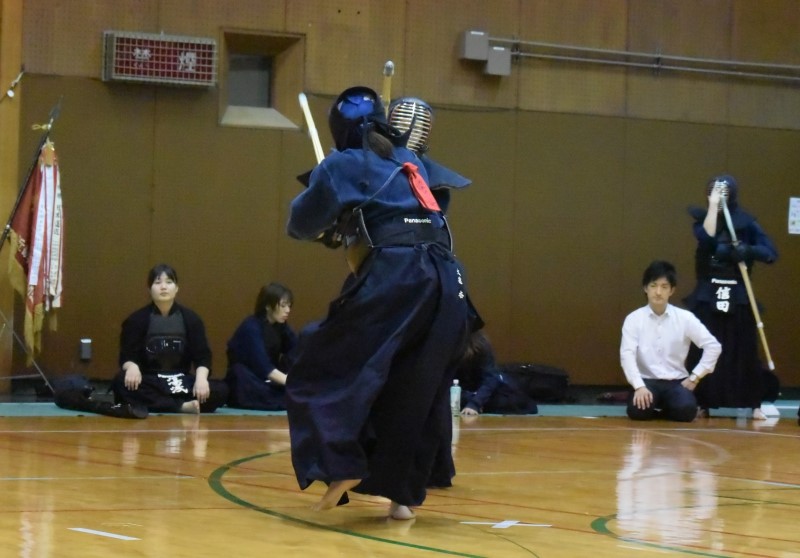 Panasonic ES also won the All Japan Corporate Championship last fall, and the All Japan Women's Corporate Championship this spring. Among women's teams they have shown strength and squad depth that is a cut above the rest as they claimed another title. For the men's, there are many teams edging closer, such as NTT Japan West who fought Panasonic in the final, and they had to show all their champion qualities at key moments to win tight matches.