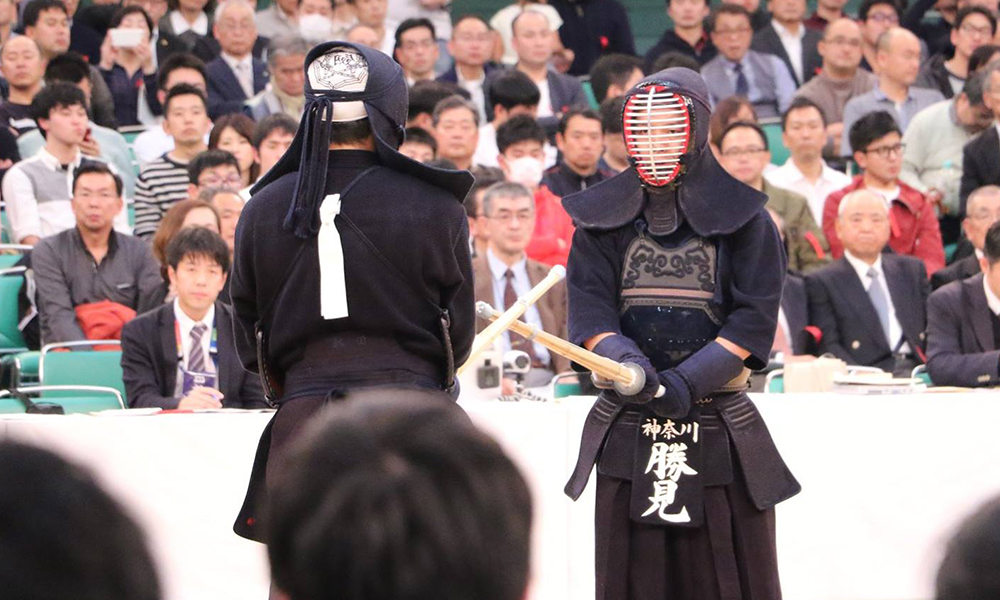 I think I played a match that would lead to the future

Quarter-finalist Yohei Katsumi (Kanagawa, Kanagawa Police, 32)
He claimed the title of this tournament 2 years ago after coming second the year before, but lost unexpectedly in the second round last year. He is entering the veteran age, at 32, but he participated in the World Championship this year and showed his class at the All Japan Championship too. However, he lost conceding two big moves to Ando.
-Can you reflect on your match with Ando?
Ando is a player with great ability, so in a 10 minute match I was playing while thinking where the turning point in the match may be. Upon reflection, I think I should have attacked more positively from the start. But for me, being able to play world champion Ando on this court was a great joy, although there is also disappointment. I also think I was able to play a match that would lead to the future.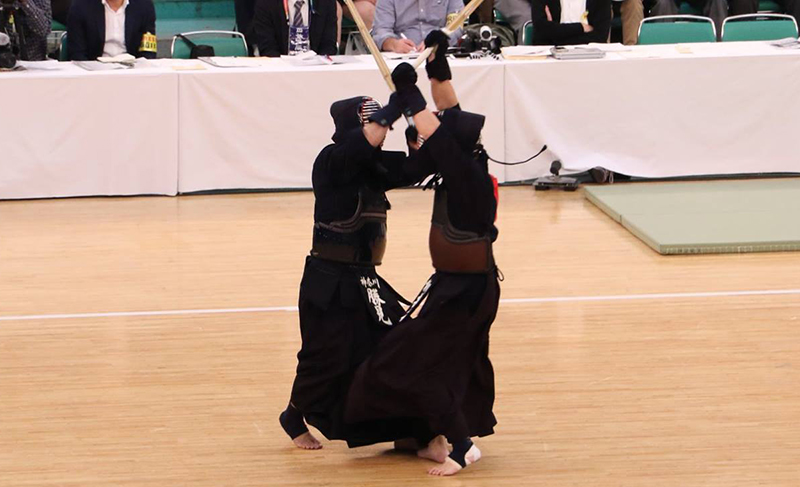 -There was a the World Championship this year too. Did anything change within you through that competition?
It was a tough competition, and I think I was able to become stronger mentally. In preparing for the All Japan Championship, I was in good form, and although I unfortunately lost in the police championship at the end, I think I went into the All Japan Championship with good momentum.
-What were you feeling as you fought in this tournament?
This time I was trying to focus on my first match without thinking ahead, so I wasn't really thinking much of "oh there's Hayashida, and there's Ando" like that. My style is always to focus on your first round opponent, so when I am able to do that I think I always manage to advance to the latter stages. I think I was able to approach it with the mentality to focus on each match.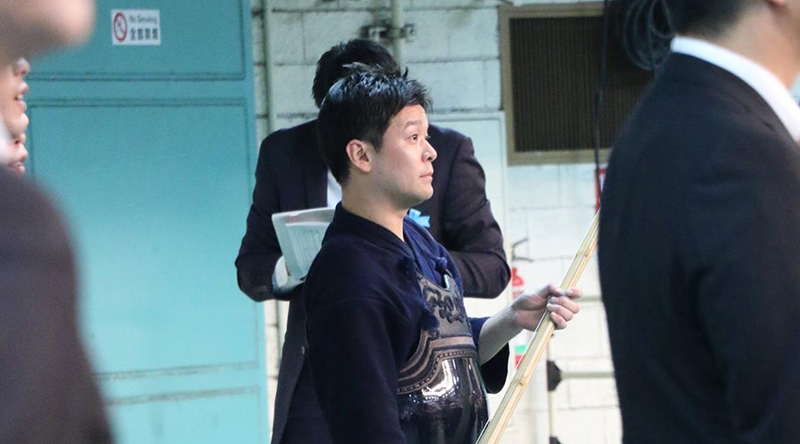 There are many young players like Ando who are catching up, but how do you feel about that?
Of course there are many senpai who are playing well after reaching 30. We are in-between those two groups, but we are talking among us that we need to show some pride as the older generation and not let them beat us so quickly. The generation coming up is really strong, and we need to respect them for them for that.
-What does the All Japan Championship stage mean to you?
No matter how many times you play in that tournament, you still get nervous in your first match. I want to play next year too and aim to win the title again. I think I can keep playing for a few more years.
I will definitely come back here

Quarter-finalist Ryosuke Matsuzaki (Miyazaki, Miyazaki Police, 29)
29 year old Matsuzaki, who entered the Miyazaki Police from Chuo University, was the only surprise package from the last 8 players. When he played in the All Japan Championship 3 years ago for the first time, he lost in the first round. He defeated Washizu (Chiba) and Iwakiri (Osaka), both around the same age as him, as well as 35 year old and first time participant Hirano (Saitama) to reach the quarter final, but succumbed to fellow Kyushu player Nishimura.
-Can you reflect on the tournament?
Last time I played in this tournament I lost in the first round, so although I wanted to go one further I think I've progressed a lot since then. Because of last time's experience, I've always thought strongly that "I will definitely come back here."
-What kind of image did you have of your quarter final opponent Nishimura?
I knew he was good at the kote, which got me in the end, but I think his skill is such that even if you know it he will still get you. That was also due to my own weakness, but his kote strike was superb.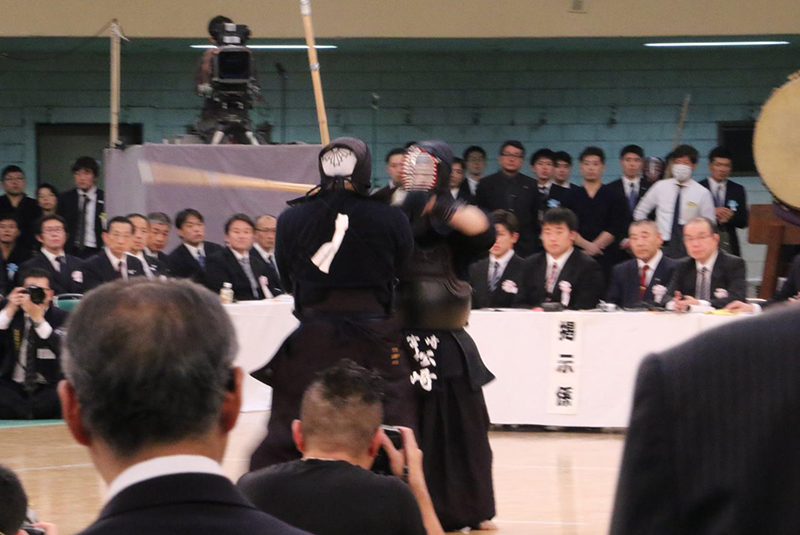 -Perhaps you had some plans against his kote move.
I had my own aims, but in the end I felt like he seized the "maai" (moment of pause) to strike me.
-Has anything changed within in you as you've gotten older?
Within Miyazaki Police, there are many younger players who are very strong, so I try hard not to be outdone by them physically.
-Do you want to keep challenging?
Of course. I will keep trying to play here again. The preliminaries are really tough too, but I will definitely win and aim higher.