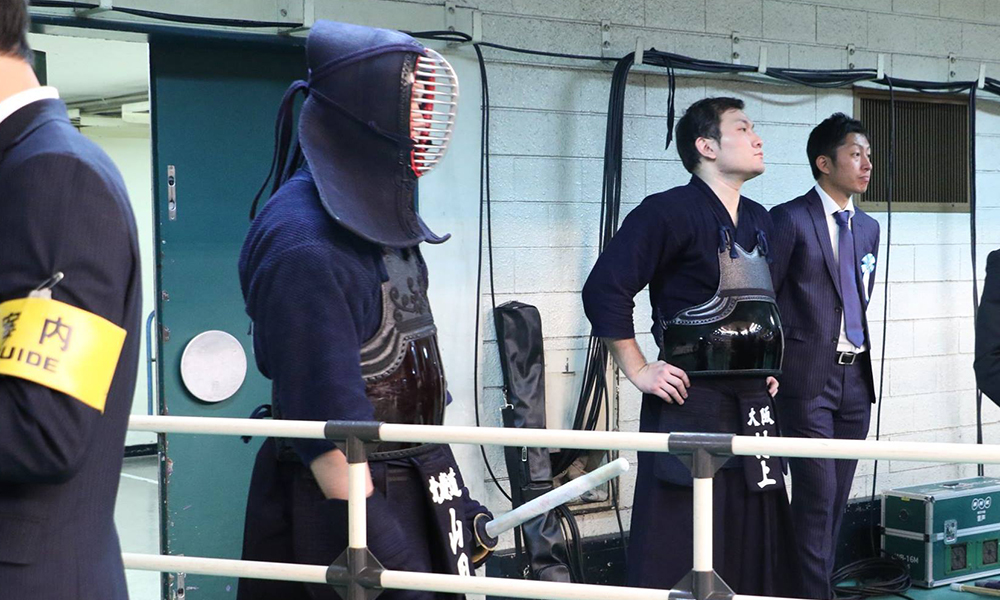 "Last game as a student, playing for the people of Hokkaido too"

Ryohei Yamada (Hokkaido, Meiji Uni. 21) Round of 16 (3rd round)
At the World Championship 3 years ago, he was selected for the Japanese team in his first year of university (he was still in high school when the team was announced) and made the headlines by performing admirably. After that, at Meiji University he made great achievements such as winning the All Japan University Championship in his second year. Unfortunately in his last year (this year), things have not gone well, as he lost in the first round of the Kanto Student Games. But in his last games as a university student, he entered this tournament and advanced to the 3rd round.
-What is your honest feeling after the games?
I'm disappointed.
-How was the atmosphere at your first All Japan stage?
I felt the first round was important, so maybe I was little too cautious in my first match. I couldn't pull out my favorite men strike or hit the opponent as he comes forward. It took me a while to get into the rhythm.
-Can you reflect on your match with Takeshita (Yohei, Oita)?
I had faced him probably once in the national team training camp, and I did not feel like he was the type I would struggle against. I was confident, but he was strong in his striking, and he did not let me strike easily. After I conceded the ippon I was flustered, and he took advantage of that to get a hikimen. He was really skillful, and I was well and truly beaten.
-You entered as a student kenshi, but how did you feel about that?
It was my last match as a student, so I was getting focused even from practice. I ended up losing in the first round of the Kanto individual tournament. Because of that disappointment, I decided to enter to preliminaries of the All Japan Championship. I managed to win the preliminary and participate in the All Japan Champs, which was my firm goal so I was relieved about that. As the tournament got near, I started feeling like I wanted to win the whole thing, and I was fighting for the people of Hokkaido, so I do feel disappointed.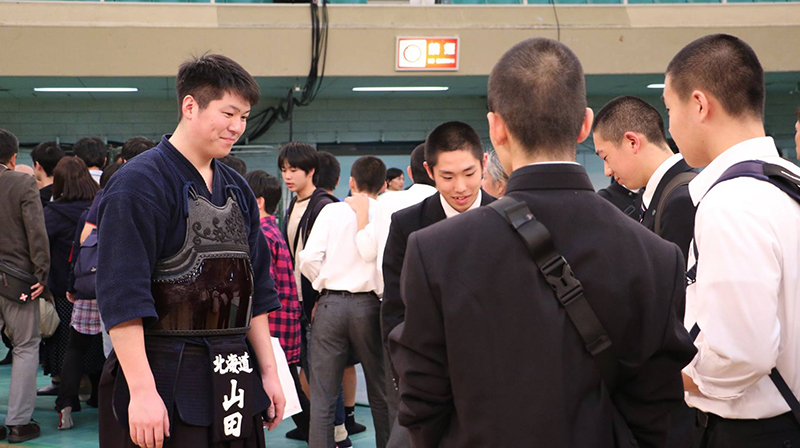 -What have you gained in your 4 years at Meiji University?
During high school we had plenty of practice time and made the most of it, but at university we just have two hours, so I learned how to stay hungry during that period of practice.
-Your team mate from Meiji Uni, Senda (Kai, Miyagi) also got to play on the same stage.
We've been competing with each other as team mates, and Senda had played in the tournament before, so he taught me about the atmosphere of the tournament and what it was like to play for the first time. That helped me relax before going into the match.
-Did you feel like you have a handle of the All Japan matches now?
No, not at all. I got to the third round, but I am still miles from being able to play my own game.
-Would you like to try again for the No. 1 spot in Japan?
After graduating, I will enter the Hokkaido Police, so I would like to aim to be the Japanese No. 1 there. Hokkaido Police is in the first division of the Police Championships, and there are instructors like Eiga sensei and Ando senpai whom I know from a young age, so I would like to be trained by them and keep trying hard.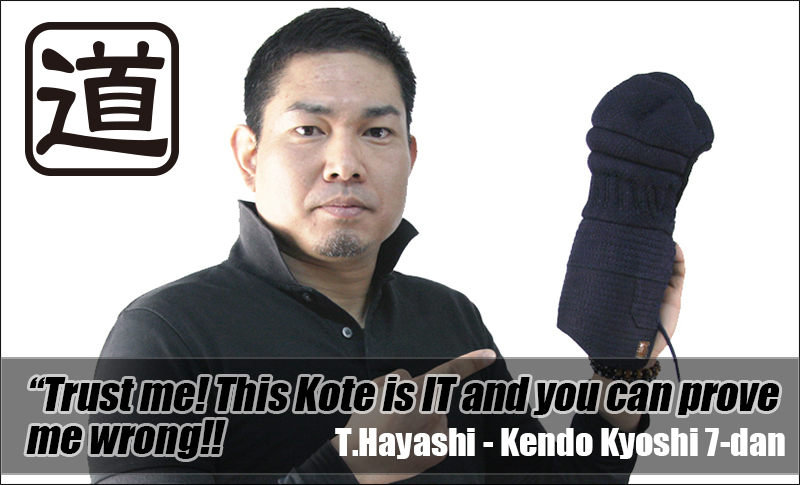 "I wanted to show that even a teacher can do it"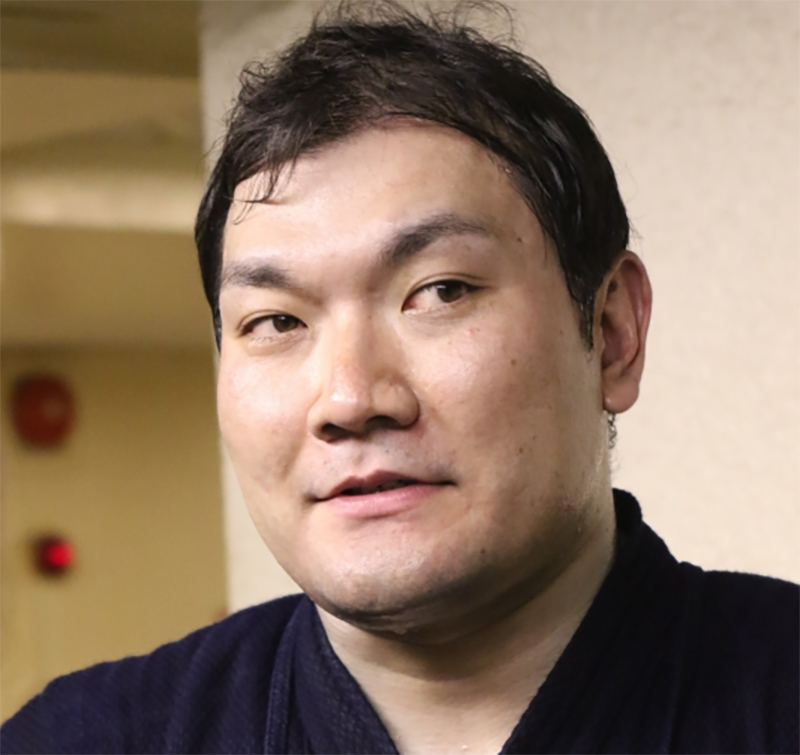 Raita Murakami (Osaka, teacher, 28)
During his student years, he performed well at national level at Toin Gaukuen High School. At Tsukuba University, he played taisho and won the All Japan Student Championship group tournament. He also claimed the title of Japanese champion as coach of Osaka Taiiku University. At age 28, he entered for the first time from the Osaka preliminaries facing strong opponents from the prefectural police. At the big stage, the All Japan Championship, he got to the third around – the best result out of all teaching kenshi.
-What is your reflection on the All Japan Championship?
I didn't feel as nervous as I thought I would. I was more excited. I my first game, I was tense and my body didn't move so well, but in round 2 and 3 I think I was able to play my own kendo.
-You got here by getting through the Osaka preliminaries, which is full of strong players.
I have been in good for all year. Until recently, I had some doubts about my kendo, like not knowing what my strengths are, but from around the time of the Osaka preliminaries, I was able to regain my strength and revive my realization for my own kendo, like "this is how I'm going to do it".
-How did you feel approaching the match against Uchimura (Ryoichi, Tokyo)?
Uchimura is a superstar. I am a first time participant, I was prepared to pour out everything in the last 5 minutes. I thought if I retreat, I would lose. So I kept going aggressively.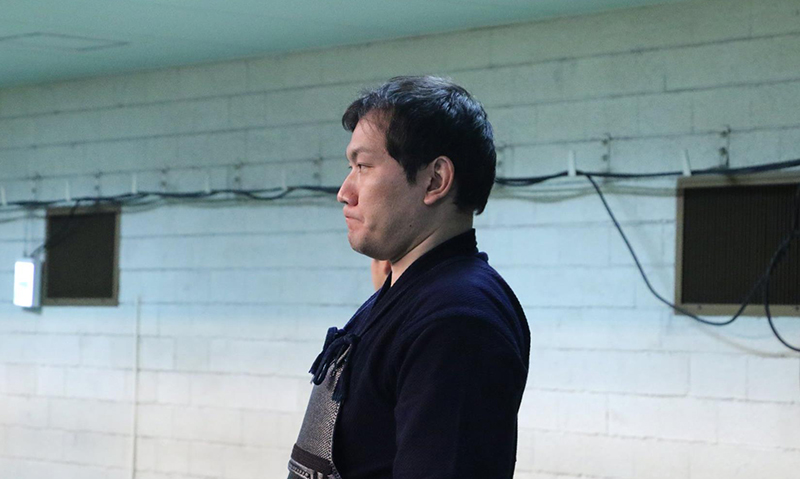 -What kind of image did you have of Uchimura?
He has no gaps. He has a great presence about him. I've played with him in practice matches as training camps, but I don't think I've ever won. It's always been on my mind that he is good at returning moves. So I tend to think that if I hit through, he might get me back. I was afraid of his returning strikes so I could go for my own. In the end I conceded a return strike, but there I couldn't hit through. I feel I could have done more. I still have a long way to go.
-Do you feel like you want to participate again?
Yes. I would like to take part in this tournament again. I would like to show people that even teachers can do it. I feel it is also my job to show that to students. I want to work hard, and try for this stage again.